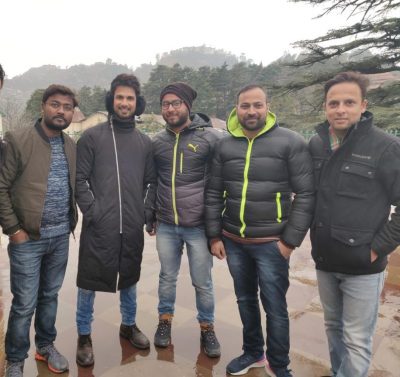 Dehradun, Over the years Uttarakhand has become a popular destination for film units from Bollywood making a beeline to shoot in its picturesque locale.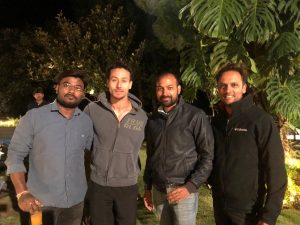 And assisting these film units are Dehradun's young, passionate men who have been working in this field for the past six years. Termed as 'Line Producers' in the filming lingo, 'The Impressions' group has left an indelible impression on big and small Bollywood banners who have come to town Dharma Production, Fox Star, Viacom, Yashraj as well as Balaji Productions to name just a few.
The brain-child of friends Mayank Tiwari, Mayank Singh, Atul Painuly and Pulkit Grover,  the idea of assisting film units in every which way possible to make film shooting seamless in the State was the idea behind the set up. Mayank Singh tells us, "we wanted to do something for our State and make a difference by involving local people. We have video and stills of all locations in Uttarakhand which we send to production homes in Mumbai trying to attract various film units."
The 'Student of the Year'  a debut movie for main lead Actor Alia Bhatt, Varun Dhawan and Sidharth Malhotra was also 'The Impressions' first baby as Line Producers.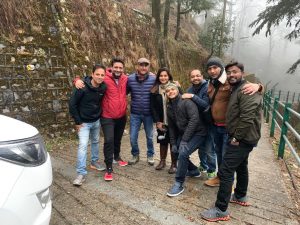 Founder member Mayank Tiwari tell us, "We had our share of teething trouble when we started in 2012. Finance was an issue and so were cultivating contacts. But when Dharma Production liked our work and it earned us a letter of appreciation from Karan Johar, that was our turning point."
Today with over fifty movies under their belt, the group boasts of taking film units to shoot in the interiors of the Uttarakhand other than Mussoorie and Dehradun per se. Batla House, Shivaay, Parmanu, Student of the Year, NetFlix series Noble Man, Bournvita, Maruti Ertiga, Maruti Zest, Nexon, Nestle have shot in Uttarakhand with the assistance of 'The Impressions.'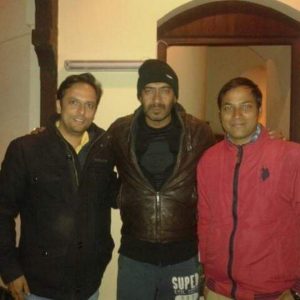 Other than movies, various Television advertisements and documentaries have been lured to shoot in the hill-state thanks to the efforts of 'The Impressions'. Today, the group not only sells prospective locations but also, "makes available junior artists, spots boys along with other endless needs of film units."
These days these men are busy tying up loose ends for Sajid Nadiawala's upcoming project which will soon begin filming in Uttarakhand. We wish them all the very best.