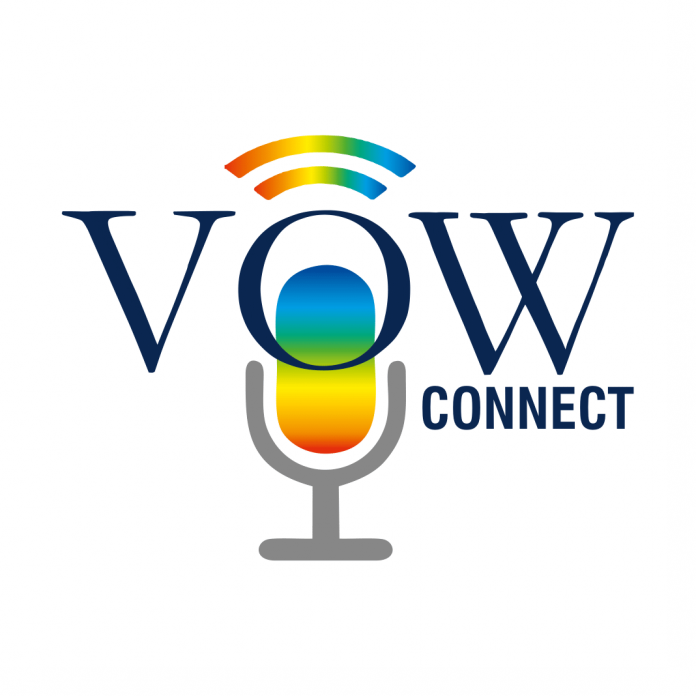 Dateline Mussoorie: A weekly event will now be broadcast as part of a series called 'Afternoons with an Author' from the Queen of Hills, Mussoorie. A weekend outreach programme of the Valley of Words International Literature and Arts Festival, will air prominent authors and their recent works taken up in conversation with practitioners /colleagues who engage in a candid conversation on the key themes of the publication.
The idea behind 'Afternoons with an Author', as Sanjeev Chopra, the curator of VoW elaborates is, "The concept is platform the latest books in Indian policy, governance, and nation-building frequently through the year,' further adding," The afternoon conversations with an author series also enable the audience to send in their own questions and have an interactive experience when they tune in to the live broadcasts.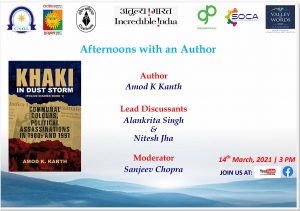 This Sunday i.e. 14th of March at 3:00 p.m. the series will feature Amod K. Kanth's Khaki in Dust Storm, a social activist and and Chairperson of the Delhi Commission for Protection of Child Rights in discussion with Alankrita Singh and Nitesh Jha.
Published in December 2020, the book is a gripping story of investigations led by Amod K. Kanth during the 1980s and early 1900s. An era that witnessed the assassination of Indira Gandhi in 1984 and riots thereafter; the assassination of Rajiv Gandhi; the murder of Lalit Maken and General Vaidya; public attacks by terrorists and the peak of the Khalistani militancy and so on and so forth including growing influence of drug abuse and financial frauds. Khaki in Dust Storm also unravels the cathartic evolution of a police officer who, after landing in the coveted Indian Police Service, finds his dreams challenged and confined to the restricted role in the face of India's myopic conventional policing.
Normally held on the second/third Sunday of each month from 3:00 to 4:00 pm, 'Afternoons with an Author' will be aired on VoW social media handles including YouTube and Facebook.