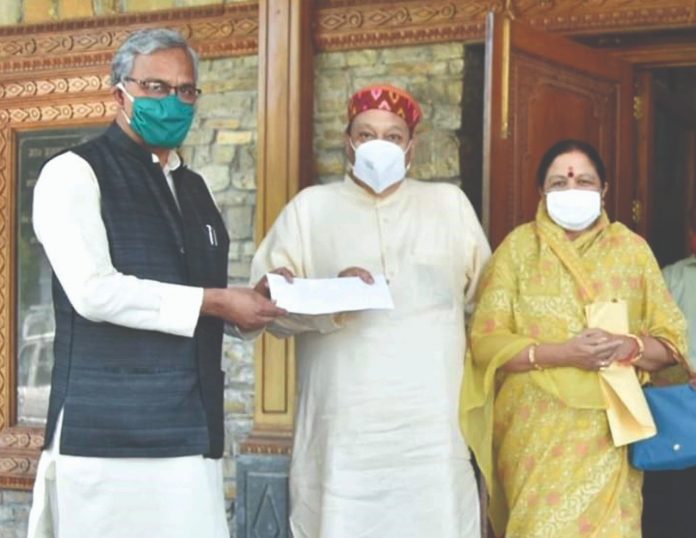 New Delhi: The Hans Foundation (THF), one of India's largest public charitable trust has stepped up its efforts in the fight against COVID-19. Renowned spiritual leader Bhole Ji Maharaj and Mata Mangla Ji have been the guiding force behind The Hans Foundation's COVID-19 relief work during the pandemic. The relief drive has especially targeted the underprivileged communities impacted with the pandemic and lockdown. Since March, lakhs of people have been extended help and support in terms of food supplies, medicines, ventilators, hospital beds and other forms of support in 17 states across the country through the foundation.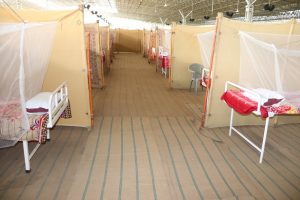 According to The Hans Foundation's Founder & Chairperson Ms Shweta Rawat, in the last three months alone, "The Foundation has contributed more than 16.5 crore rupees to help and empower people in distress affected by COVID-19. THF has donated INR Four crores in PM Corona Cares Fund and INR One crore fifty-one Lakh in the Uttarakhand Chief Minister's fund during the pandemic." The Chairperson while talking about the COVID-19 relief drive of the Foundation shared that" in collaboration with our partners, we have benefitted more than three lakh families by providing nutritional kits/ration kits to the families of migrants, daily wage earners, informal sector workers. Also, the foundation helped several state and govt. hospitals by providing lifesaving ventilators, setting up isolation centres, distributing healthcare kits were for the frontline health workers and partial salaries as well."
THF also presented PPE kits, sanitizers and gloves to the State Home Minister Mr Reddy and Delhi Police Commissioner. "The Foundation has assisted in setting up quarantine centres with a capacity of 10,000 for migrant workers in Udhamsingh Nagar and Champawat District Administration in Uttarakhand. A total of 6000 beds, electric fans, iron folding beds, fishing etc. have been provided in these centres. Such quarantine centres were also established in Sikkim and Arunachal Pradesh," added Shweta Rawat.
Commenting on the COVID-19 initiatives, Shweta Rawat, The Chairperson, The Hans Foundation said 'The Hans Foundation is proactive and propelled towards the fight against COVID-19. The Foundation through close cooperation and collaboration with governments, partners and public health providers are providing food security, livelihood development in these tough times across the country to ensure that the marginalised communities survive through this crisis. We are more convinced than ever that we have the resilience, the grit and the resourcefulness to get through this together.'