Dateline Srinagar: Bulbuley the latest composition by Team Pandavaas on the occasion of  World Environment Day hits a chord with their fans.
What was supposed to be a sixty second jingle turned out to be a three-minute song dedicated to our dwindling environment. Produced by Indian Regional Association for Landscape Ecology, ENVIS India, Wildlife Institute of India,  Bulbuley (Bubbles) is Pandavaas Hindi composition after a long time.
While different tracks were launched on the occasion of World Environment Day, this latest sound track by the Pandavaas leaves you thinking.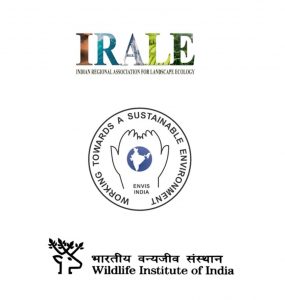 With just three days from pre to post shoot schedule, the song was shot on location in Khirsu, Garhwal. The main protagonist, a young girl depicts how Nature is struggling to breathe and survive. Lyrics by song writer Sushant Bhatt makes one sit up and listen. The song motivates everyone to be responsible for their surroundings.
With an interesting motley of local artists the voice of Anjali Khare adds soul to the three minute ode to nature. Multi-talented Sushant Bhatt not only lends lyrics but also strums his electric guitar; Deepak Naithani plays the ukulele, Aniruddha Chandola on the acoustic guitar, Shivani Chandra on the Keys, Shresth Shah and Ishaan Dobhal beat the drum/dhol as Aman Dhanai is the bass guitarist with Rakesh Rawat as the percussionist. The direction and video concept of Kunal Dobhal to have all the artists in PPE kits in a serene surrounding gives as deeper message to the audience. Music production by Ishaan Dobhal and Salil Dobhal's  Video Team that includes Navdeep Saini, Rishi Panwar, Udit Rawat, Ranjana Bartwal and Suman Bisht bring the lyrics alive on the screen.
Kunal Dobhal adds, "We just had three days to execute this concept. The lyrics, the vision of the team added value to the end product which has been highly appreciated."
To listen in, click here: