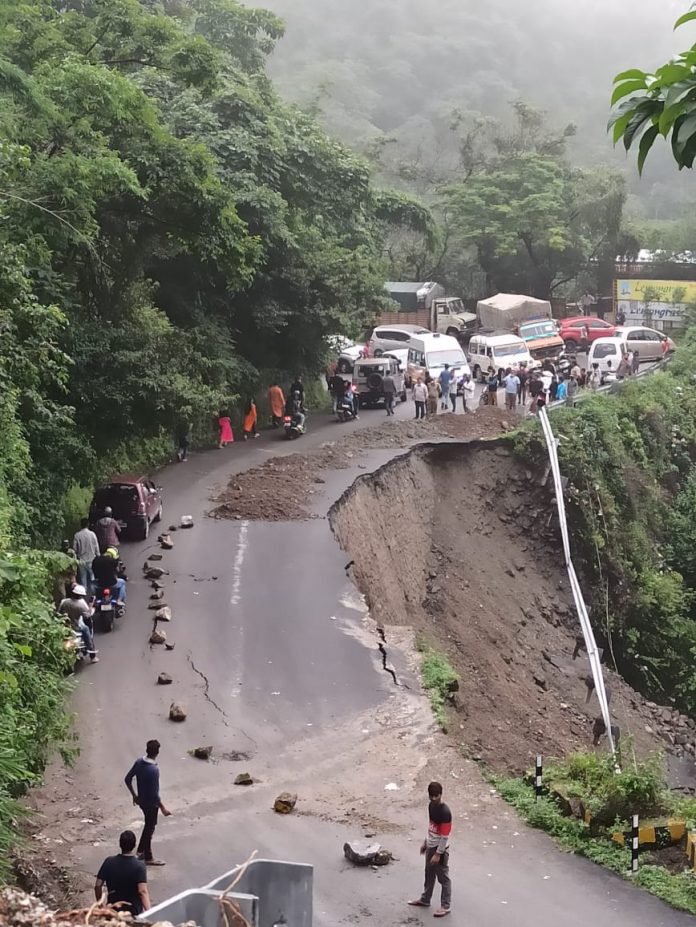 Dehradun: Three days of torrential downpour brought Uttarakhand to a dripping halt. Riddled with landslides, mudslides and retaining wall collapsing, the roads leading to the hills were shutdown for traffic on and off.
Power and water supply lines have been disrupted in many places due to landslides and fallen trees. Sub-montane rivers along with major rivers flowing through the plains of Uttarakhand are in spate. Locals living in low-lying areas have been advised to move to higher grounds, as there seems to be hardly any respite from rains in the foreseeable future.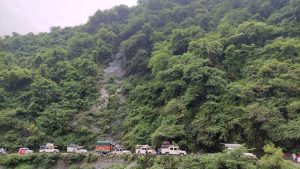 Speaking to Newspost, Director Met Department Vikram Bakshi said, "There will be light to moderate rainfall in the State for the next 24 hours. From the 12th-14th heavy to very heavy rainfall is predicated in isolated places both in Kumaon and Garhwal region."
If the Met Department is to be believed, the trend of heavy to very heavy rainfall will lash the hill-state with orange alert highlighting the latest weather chart until the weekend.
Videos of the State capital Dehradun inundated with water and the hills plagued with landslides have been doing the rounds on the social media, keeping the administration on its toes. Last evening, a major portion of the Mussoorie-Dehradun road caved in due to heavy rains. This led to long queue of vehicles lined-up on either side which officials have tried to ease by releasing smaller vehicles, and that too, one at a time.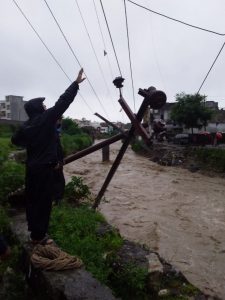 District Magistrate Dehradun, Ashish Srivastav assures us, "All systems are in place. The District administration including State Disaster Response Force and Police have been activated 24×7. We are keeping a close watch on the weather pattern and monitoring everything closely."