Dateline Rishikesh: For close to two years now, Inder Jit Singh one of the pioneers of the adventure tourism industry in India and also white-water rafting on the Ganges has been running from pillar to post to be heard.
On the fateful night of 27th – 28th July, 2020, heavy rains led to the walls of the Taj Rishikesh (M/s Darrameks hotels and developers Pvt Ltd) to collapse which is at Singthali village. The rubble cascaded onto Singh's abutting land. A cascade of huge rocks, debris, concrete, angle irons destroyed a swathe of pristine fields where Singh had plans to start an apiary and a butterfly park.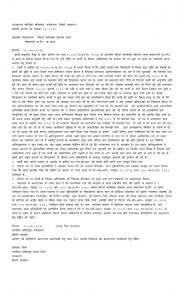 After eighteen months of effort, in August, 2021 I.J. Singh was able to register a formal complaint with the police.
On 20th of November of 2021 the CJM of Narendra Nagar, Tehri passed an order calling for a thorough investigation by the police, directing SHO, Muni-ki-Reti to depute an inspector level officer to investigate multiple areas of malfeasance by the management of the said management.
It was only through numberless, letters, meetings and communications made from July 2020 that a NCR was registered. The hon'ble court directed the police concerned to investigate the matter u/s 155(2) Cr. P. C. and record the statement of Inder Jit Singh under section 161 Cr. P. C. SHO, Muni ki Reti Mr. Bhandari assures us, "An Investigation Officer has recorded the statement of the complainant and we will be carrying out a thorough investigation as per the court directives."
While the powerful quibble, the dreams of Inder Jit Singh to create a butterfly park of international standards lies under a carpet of rubble and dust while he awaits justice to prevail.