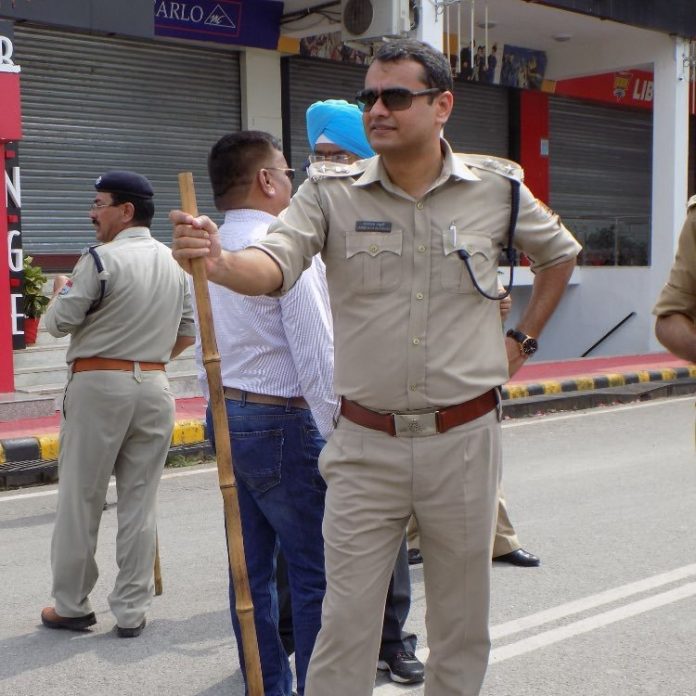 For the right reasons, a pro-active police force in Uttarakhand makes it to the headlines. Going viral is the Nainital SSP Janemejaya Khanduri's recent achievement – a feat that is anyone's envy.
Between 1st January 2017 and 31st December 2017 SSP Nainital has managed to collect Rupees 16,84,22,503 (sixteen crore, eighty four lakhs, twenty two thousand, five hundred and three rupees) for the State Treasury through implementing Traffic rules strictly. This is the highest ever collected in the six districts of Kumaon Region.  Add to this, from January to April 2018, and the amount is a staggering Rs. 5,36,76,003 (five crore, thirty six lakhs, seventy six thousand and three rupees ) with a few weeks still left in April.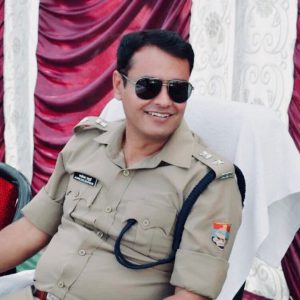 Combined with this is an iron fist for drug peddlers, boot leggers, smugglers or maintaining law and order; Janmejaya Khanduri leads from the front and by personal example too. While his juniors look up to him, those stepping outside the pale of law, bigwigs or petty criminals, he plies on.
He tells Newspost about this newest accomplishment thus: " We are not doing anything extraordinary. It's all about implementing traffic rules rigorously. Fines are levied through challans so that public at large learn to follow traffic rules."
This is easier said than done. For while it may sound easy, a lot of hard work, determination and girt go into achieving such staggering figures of fine collection in which the entire police force has come out with flying colours.
MONEY COLLECTED IN COMBINING FEE- 16,84,2250 rupees
Total Challans- 132980
Challans sent to court-16659
Vehicles siezed- 3576
Drunken driving challans-97
Over speeding challans- 7389
Overloading challans-6884
Without helmet driving challans-73978
Data of Challans Between Jan 1, 2018 till April 2018
Money collected through challans- INR 5367600
Total Challans-  37072
Challans sent to court- 9436
Vehicles Seized- 901
Drunken Driving Challans-76
Overspeeding Challans- 1160
Overloading Challans- 656
Without Helmet Challans- 12321
And with another eight months to go, before the year comes to end, rest assured, this is not the last that we are hearing on this from Nainital district.