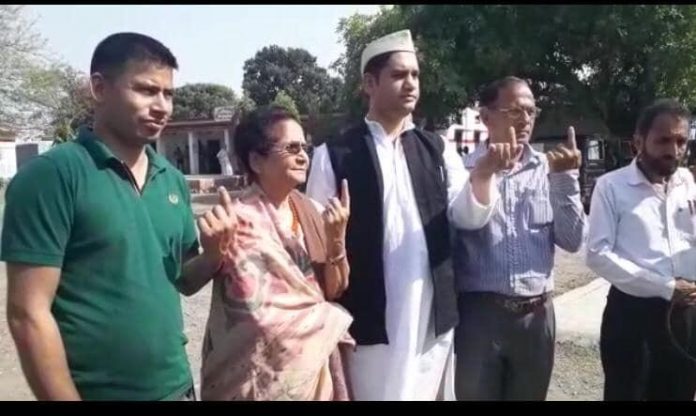 Dehradun, Late today evening, as the news of 39 year old Rohit Shekhar Tiwari, son of former Uttarakhand and Uttar Pradesh Chief Minister Late Shri ND Tiwari trickled in, shock waves swept through the hill-state. Rohit was brought in dead to Max Saket Hospital, New Delhi from his house in Hauz Khas Village, late this evening.
While the exact cause of his passing away was yet to be revealed. DCP South Delhi Vijay Kumar issued a statement to confirm the death. He said, "Rohit Shekhar Tiwari, son of late former Uttar Pradesh and Uttarakhand CM ND Tiwari, has been brought dead to Max Saket hospital. Further details are awaited."
The young lad was last seen in Haldwani with his mother retired professor mother Ujjwala Sharma casting their vote at  Lal Kuan,  this 11th of April, 2019 for the Lok Sabha elections. Rohit Shekhar came to fame years ago when he won a paternity suit against his father senior Congress leader and former Uttarakhand Chief Minister, Shri Narayan Dutt Tiwari.
While ND Tiwari passed away on his birthday i.e.19th October last year, six months later Rohit's untimely death has left everyone shocked and saddened. Condolences messages poured in from all quarters with former PCC Chief Kishore Upadhyay stating, " I am shocked beyond words. May god give him (Rohit) place at this feet and may the family find strength to carry on." Chief Minister Trivendra Singh Rawat tweeted, "I am shocked to hear about Rohit Shekhar's untimely demise. May god give his family the strength to carry on."