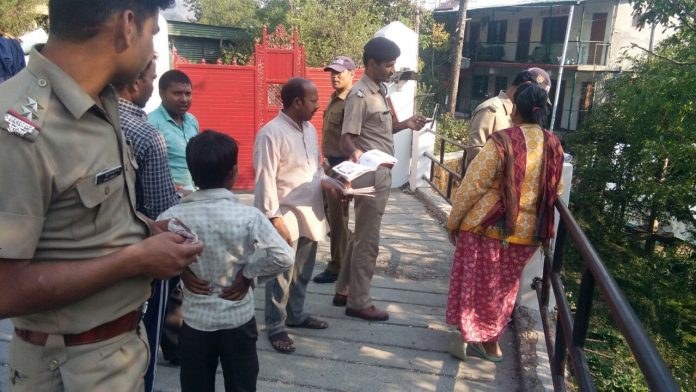 6:00 a.m. today morning residents of Ambedkar Chowk, Duggal Villa, Shipan Court in Library Mussoorie woke up to the knock of policemen at the door who had come in early for tenant verification drive in the area. The verification drive that lasted close to 4 hours was done in lieu of making sure that there were no unidentified tenants staying on rent in the colonies in the area.
Come summer, and a lot of people come to Mussoorie to make a living, some by unfair means. The Mussoorie Police under the abled leadership of SI Bhavna Kainthola made sure that this was not to be the case. Taking to Newspost, Bhavna said, " We do these random verification drives from time to time to rule out any anti-social element living amongst us and to make sure that there is proper tenancy verification, within four hours 13 landlords were fined for 10,000/-each for flouting tenancy rules. "
Verification drives like these are deterrent to those who take up a place on rent with evil intention in mind and is a constant reminder to landlords who give their place on rent for minor financial gains jeopardising safety and security of those who live around them.