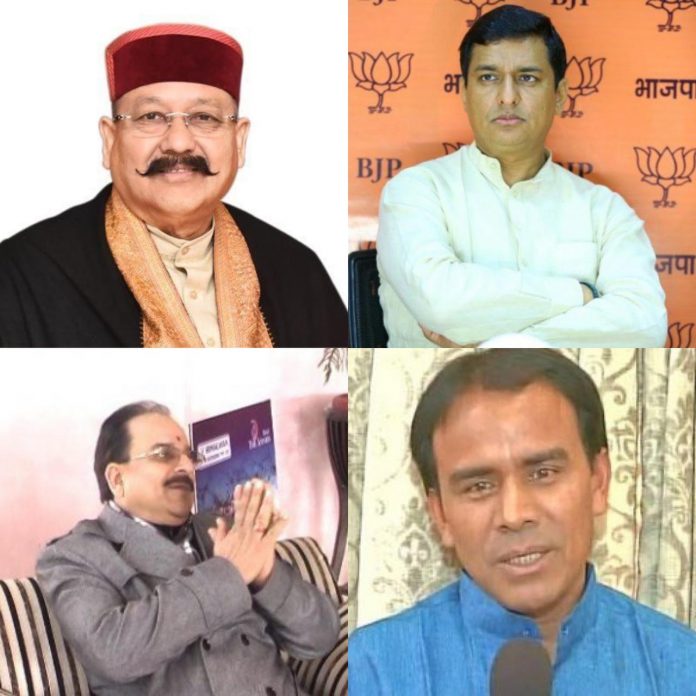 Dateline Dehradun: Ironically ever since its inception, Uttarakhand has been a playground when it comes to the seat of the Chief Minister. Eight Chief Minister's have changed over the past two decades and counting.
Falling in line with the tradition of incomplete tenure except for Congress's Narayan Dutt Tiwari, in a major change of leadership in Uttarakhand, Chief Minister Trivendra Singh Rawat too fell by the wayside, falling short of nine days to celebrate his fourth year as Chief Minister on the 18th of March 2021.
For the past four days the hill state's political stir has been making headlines as soon as Trivendra Singh Rawat left for Delhi to attend a marathon of meetings with the central leadership amid speculations of a change in leadership.
On arrival in Dehradun today morning, Trivendra Singh Rawat sought an appointment with Governor Baby Rani and submitted his resignation to the Governor at 3:30 pm today afternoon, much to the disappointment of his supporters.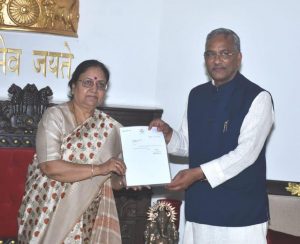 Addressing the media after tendering  his resignation, Trivendra Singh Rawat said, "I have been working in politics for while now and my party gave me an opportunity to work as the state Chief Minister for four years- the golden years of my life. Despite coming from a rural background, I was entrusted with the responsibility to lead the state – only possible in a party like BJP." He further added, "Now that party has taken a collective decision to entrust the responsibility of state Chief Ministership to some other leader, I have tendered my resignation to the Governor. I am thankful to my party for giving me this responsibility to serve the people."
State BJP observers, Raman Singh and state in-charge Dushyant Kumar Gautam came in tow and are likely to take part in the BJP Legislative Party scheduled for tomorrow. Sources confirm that the name of the state's ninth chief minister will be agreed and stamped upon tomorrow itself.
The name of many prospective future chief ministerial candidates have already started doing the rounds. From the likes of Tourism Minister Satpal Maharaj, Minister of State for Higher Education (Independent Charge) Dr. Dhan Singh Rawat, Union Education Minister Dr. Ramesh Pokhriyal Nishank and BJP's national media head Anil Baluni along with Nainital MP Ajay Bhatt are those leading from the forefront.
With State elections just a year apart why this sudden need for change-of-guard and what magic potion the new candidate will bring with him closer to the forthcoming assembly election, is for us to wait, watch and decide.