Dateline Dehradun: In a news concerning thousands of aspiring students who would like to study in Canada, Pearson today announced that it had received the approval from Immigration, Refugees and Citizenship Canada (IRCC) for PTE Academic to be accepted for all SDS (Student Direct Stream) applications.
Welcoming the positive step, Mr. Ravinder Virmani, Director of Innovative Future Steps– a leading PTE & IELTS coaching center in Dehradun said, "this will greatly benefit students aspiring to study in Canada. PTE has test centers globally and students get their results in less than 2 days on average."
What is Student Direct Stream?
Student Direct Stream (SDS) is an expedited study-permit process for students applying to study in Canada from Antigua and Barbuda, Brazil, China, Colombia, Costa Rica, India, Morocco, Pakistan, Peru, Philippines, Senegal, Saint Vincent and the Grenadines, Trinidad and Tobago, and Vietnam.
As per IRCC figures for 2022, Canada reached an all-time high for international students. By  the end of October last year, IRCC had processed over 750,300 study permit applications.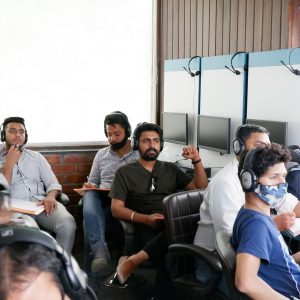 Who can take PTE Academic?
PTE Academic (Pearson Test of English Academic) is a computer-based English language proficiency test that is widely accepted by universities, colleges, and governments around the world. It is primarily taken by non-native English speakers who are seeking to study abroad or immigrate to English-speaking countries. The test measures an individual's English language skills in the areas of speaking, writing, listening, and reading.
It's important to note that the specific requirements and acceptance of PTE Academic may vary depending on the institution or organization you are applying to. It is recommended to check the official websites or contact the relevant institutions to confirm their specific English language proficiency requirements and whether they accept PTE Academic as a valid test score.
About Innovative Future Steps
Innovative Future Steps, one of the best PTE & IELTS coaching center in Dehradun was established in the year 2014. Over the years, Innovative Future Steps has helped over hundreds of students' study abroad in prestigious universities and colleges based in Australia, Canada, New Zealand etc. IFS is also the first recognized PTE center in Dehradun.
For more details visit https://www.futurestepsedu.com/