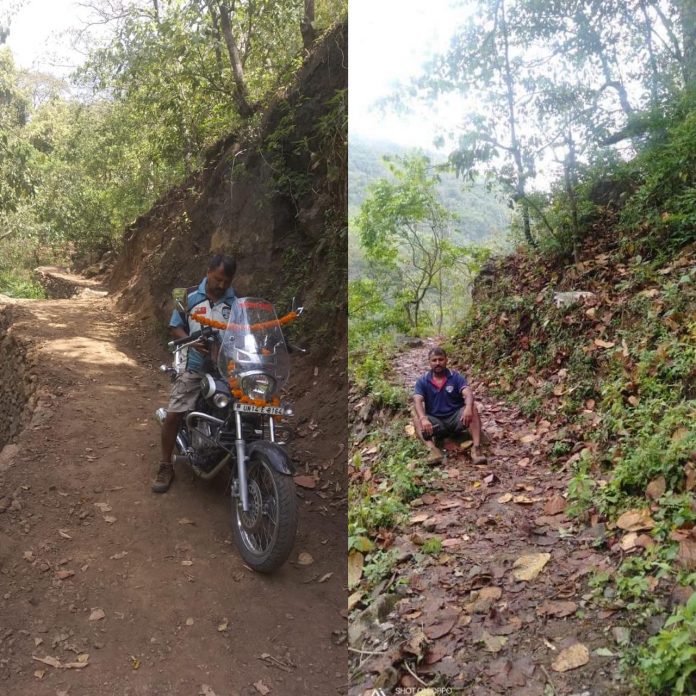 Dateline Pauri: 35 men. 28 days. What the government couldn't do, just twenty kilometers from Yamkeshwar block, these valiants have accomplished for all to see.
"In the once upon a time days, our area was known for its agricultural produce. But due to plain and simple apathy all around, nothing came together. But these brave folks were bent on changing the status quo, as Block Development Member Sudesh Bhatt of village Boonga put its.
Post lockdown when the youth from this area came home, Sudesh Bhatt an ex -serviceman and an International Mountaineer infused this energy into the youth of these villages.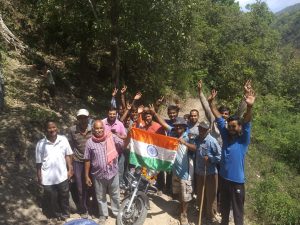 Aged between 18-70, the motley of men put in twelve hours of shramdaan or voluntary contribution come hell or high water, to complete a three-kilometer stretch of dirt road making it useable for two wheelers. And no shoddy job this either! The road has retaining walls on both sides, removing obstacles, clearing shrubs and bushes, the young volunteers carried heavy rocks placing them carefully guided by their elders.
This stretch now benefits half a dozen villages in the block. Tehsil is now almost fifty kilometers shorter. The next phase is to work on a connecting bridge between Boonga and Beerkaatal twin villages. The team also hopes to make the road wide enough for four wheelers to come their doorstep,  within a month or so.
Making the most of the lockdown and the youthful energy that has come home to roost! Here is a story from our home in the hills, that deserves to be told, and retold.