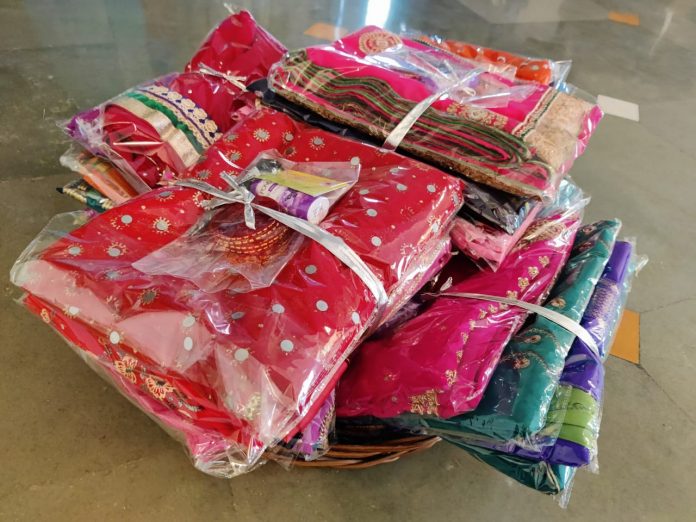 Dateline Dehradun: Red, yellow, green, blue or pink in silk, cotton or synthetic are bundles of used sarees which have been carefully washed, sanitized and gift-wrapped to make their way to their second rightful owner via a 'Saree Bank.'
Over the past few weeks, the Governor of Uttarakhand Baby Rani Maurya has taken up a unique initiative of donating new or unused or usable saris to those who need them the most.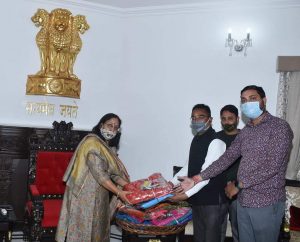 The initiative 'Saree Bank' picks up a dozen sarees from drop-off points at Dehradun, Noida and even Agra, the Governor's hometown. The collection is then segregated, washed and sanitized before being handed-out to underprivileged women across the state of Uttarakhand.
'Saree Bank' not only captures the essence of universal sisterhood but it serves the dual purpose of strengthening the relationship between the privileged and under-privileged, the rural and the urban sections of our society.
Since its inception, the 'Saree Bank' has collected over four hundred sarees till date that have then made their way to the homes of those who can barely afford to buy one, let alone a few, on any given special occasion.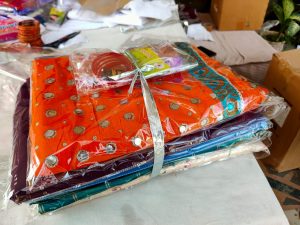 In her message, Governor Baby Rani Maurya urged women to come out in support of their fellow women and do their bit to empower them by being a part of this concept of gifting sarees.
"There are plenty of sarees we sometimes don't wear, repeat or find them out of fashion. On the other hand, there is a strata of society who can't afford to buy new ones," says a generous donor.
Local NGO's like Eco-Group have also taken up the task and donated whole-heartedly for the cause, promising to take it forward.
If you too have a saree that you would like to donate, do call on the below number for home collection from anywhere in Dehradun.
Donate @ 91- 70371 75770