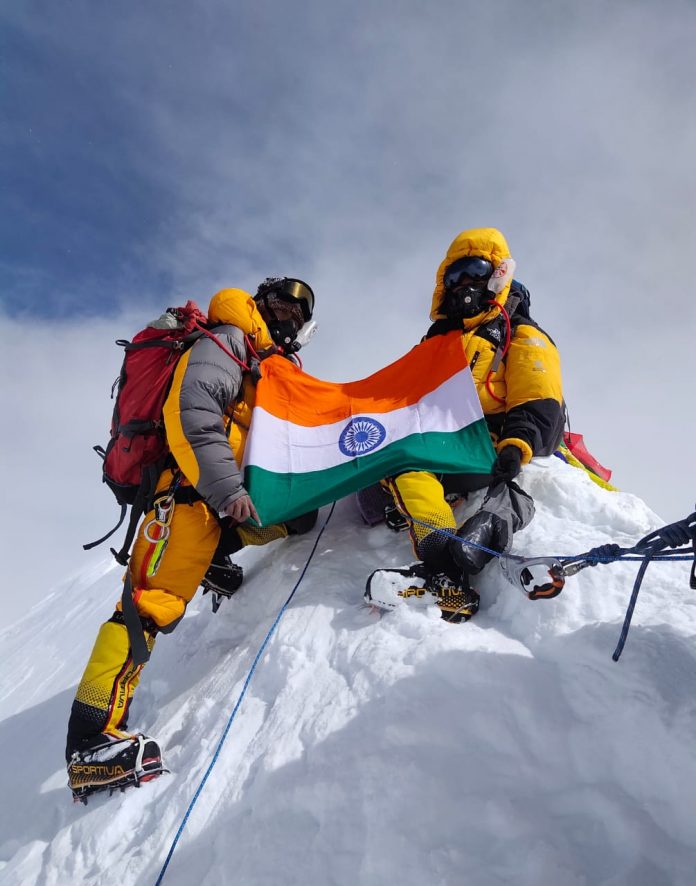 Dateline Pithoragarh: Creating history. Pithoragarh's Sheetal and Yogesh Garbiyal, Founder & President of 'Climbing Beyond The Summits' along with Pasang Sherpa successfully summited Mount Annapurna on 16th April, 2021 at 14:00 hours.
Putting in hours of high altitude training, the three-member team had been giving it their all to summit Mount Annapurna that stands tall at 8,091 meters in Nepal. It is also the world's 10th highest mountain peak and amongst the most challenging.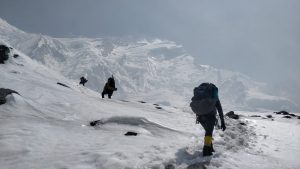 The duo along with six other Indian members from Maharashtra successfully summited Mount Annapurna. The team included another young woman  mountaineer Priyanka Mohite from India. This is the first time that two Indian women i.e. Sheetal and Priyanka have set foot on the worlds 10th highest mountain peak.
In the past, both Sheetal and Yogesh Garbiyal have successfully climbed Mount Everest, Mount Kangchenjunga and have now added Mount Annapurna to their growing list of mountains summited in the past.
Now, back in their home-town of Pithoragarh, an elated Sheetal, who could also be the first Indian woman atop Annapurna, tells me, "It was dangerous and difficult. The mountain is sheer rock, but it was an amazing feeling to be on top of the mountain.It was a feeling like never before."
This year a record breaking twenty-nine members from various countries successfully summited Mt Annapurna. Out of these twenty-nine members fourteen were women, a record breaking season in terms of the number of women climbers on this challenging peak.
Speaking like a true friend, guide and mentor, Yogesh says, "Though Annapurna is the most dangerous mountain in the world I always wondered why Indian women are not listed in this peak. It was a proud moment for India that an Indian woman unfurled the flag. And the country must be proud of Sheetal's achievement." The expedition was sponsored by The Hans Foundation & CBTS.
Indian Summiteers from India:
1. Dr Sumeet Mandale
2. Bhushan Harshe
3. Jitendra Gaware
4. Priyanka Mohite
5. Bhagwaan Chawle
6. Keval Kakka
7. Sheetal
8. Yogesh Garbiyal
If all goes as planned as a part of their high altitude exposure and training 'Climbing Beyond The Summits' will be flagging off its  maiden 'All Women Expedition' in September, this year to summit Bhagirathi II in Uttarakhand.