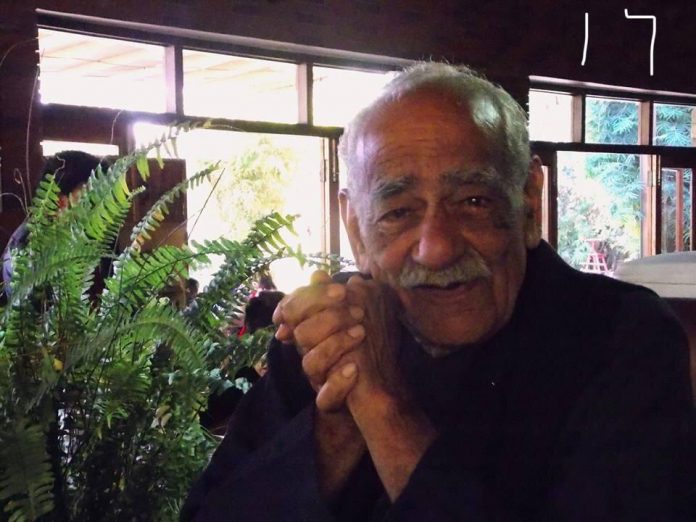 Iccha mrityu! That's what I want… once you're past the age of eighty you become a maintenance problem.' He chuckled, adding: 'Take an old car to the garage saying the horn doesn't work. The mechanic lifts the bonnet and asks 'Where's the engine?'
 'Listen!' he whispered. 'When my number is up, I know you will miss me, but please let me go!' My friend Cyril R. Raphael always had a restless spirit – a restlessness that had caught my eye the day he walked into our yard in 1977.
'I was the guy who introduced him to Ganesh!' writes Norman Van Rooy, an old Woodstock alumnus living in Mussoorie at the time. 'Cyril was wandering around wide-eyed in the bazaar when I met them, him and a friend near the atta-chakki in Landour Chowk. They looked lost and needed lodging, so I invited them to live with me in Spring View. And that was how he settled down in Landour.'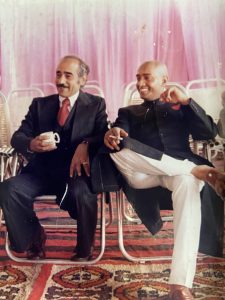 We became friends. He became a part of the family. In life you cannot choose your family but you sure can choose your friends. It was much later I joined the dots. His father Doctor Stephen Raphael and mother Beryl Rose, a gifted pianist lived in Allahabad. They sent him for schooling to St Xavier's.
Returning home one day he found his family filling passport forms. Those were the days when Anglo-Indian families all over India were leaving in droves.
'I was distressed at the thought of leaving my friends, the lanes and the scent of guavas behind.' he remembered. 'I vowed to return.'
One winter's evening three of us: the Australian film maker Raymond Louis Steiner, Cyril and I decided to visit Swami Manmathan, whom we had heard was setting up an ashram for widows and orphans on a ten acre patch of land donated by an army Major in Anjani Sain village of Tehri-Garhwal. Arriving late in Tehri, we met Jagtamba Raturi, who worked in a bank and Sardar Prem Singh, a social activist. Next day they saw us off aboard a rickety bus to the village. In the middle of nowhere, the Swami welcomed us under a banner fluttering in the breeze with Sri Bhuvneshwari Mahila Ashram emblazoned across it.
A few weeks later, Cyril went back there alone. He had all his possessions in two suitcases. That and the fire in his belly.
Today you can catch the bards singing songs of the Swami's odyssey. They tell you of a man born in Kerala, who experienced first-hand the grind of poverty in the hills. He guided the mountain folk to better their lives. A grassroots movement began with the banning of animal sacrifice at the nearby temple of Chandrabadini; then came attempts to stop the Silkot Tea Estate from obliterating seven hundred acres of prime forest and then an agitation for setting up a university in Srinagar-Garhwal. The Emergency intervened. The Swami was arrested – he had ruffled too many feathers.
'For nine months through the only skylight in my cell, all I saw was helicopters taking off and landing at the Bareilly airbase,' he told me.
All these trumped up charges were dismissed by the courts. He was released, and the struggle against injustice continued until his assassination in 1990. That is when Cyril stepped in with his managerial skills taking the organisation beyond the narrow confines of the village.
At day's end there are no balance sheets. The only prizes you get are the ones you give yourself. Having made a dent by bettering the lives of the children under his charge, he was restless. It was time to move on, time for someone else, with more blood in their trotters to take on the mantle and give it a go. That is the way of life – we pass the baton to the next runner and lope off the field.
'Don't be sad for me, ' I can hear Cyril say. 'I leave for a home where I am understood and loved by spirits who have known me since before the beginning of time.' In my mind's eye, I can see him exploring new realms right now or regaling his new friends with stories from our world.
Goodbye Cyril! Sending you our love as you make your onward journey to the Great Light.