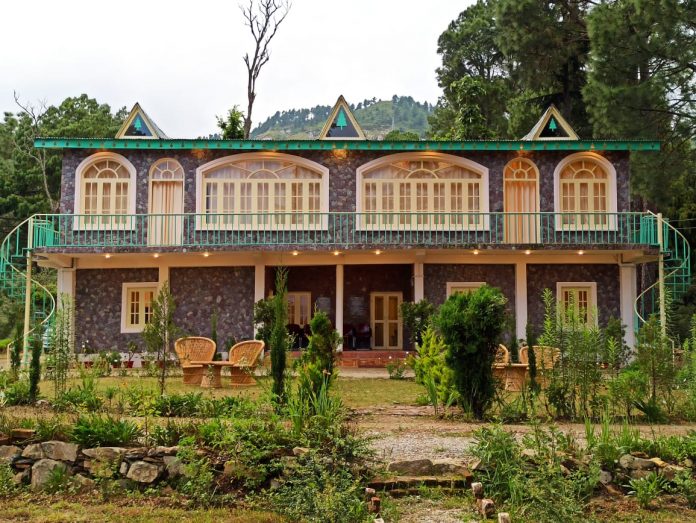 Dateline Pithoragarh: 'This is straight of an old fairytale!' That, anyway, was my first reaction on seeing pictures that were sent to me by District Forest Officer, Dr. Vinay Bhargav of the picture-perfect Pithoragarh Rest House, restored to its glory.
Some three kilometers from Pithoragarh town on the Chandok road, spread over a sprawling one and a half bigha the Forest Rest House was built in 1963-64. Almost fifty years later, it had begun to lose some of its charm. Restoration work began to give the place a sorely needed facelift in December of 2018, under the watchful eye of District Forest Officer.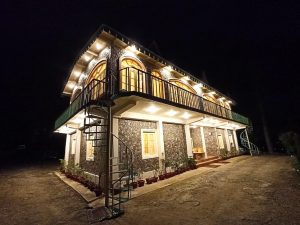 Soon after, in just six months, at a cost of forty-five lakhs, the two-storey building began to work its magic again. With exteriors clad with stone and seasoned deodar wood, giving it warmth, rarely seen these days. The interiors are cozy; the upper floor houses two identical suites that are complete with a drawing, dining, bathroom, toilet and bedroom while the ground floor too has two regular units.
Talking to Newspost, DFO Pithoragarh, Dr. Vinay Bharti tells us, "Pithoragarh is remotely situated. Some 550 kms from the headquarters of Dehradun, after seventeen odd hours of travel, the guests must get utmost comfort, state-of-the-art-facilities including traditional Kumaoni cuisine served along with regular food."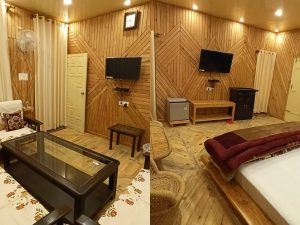 Since the recent latest renovation, the rest house has played the host for many guests and tourists; VIPs and VVIPs ensuring that they enjoy the magical environs while body comforts are taken care of by round-the-clock-staff.
For those who want to enjoy the hospitality of the VVIP suites, it costs Rs. 5,000/- + GST + food. Though regular suites go for Rs. 1,500 + GST + food.
If you would like to book any of the FRHs within Pithoragarh Forest Division, you can send a formal letter of request (either by E-mail) to [email protected]
Fax at: 05964-225234