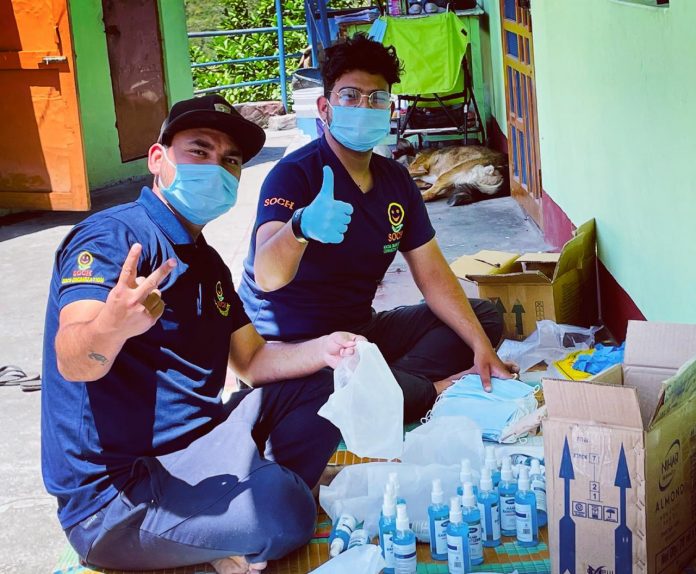 Dateline Tehri: Covid-19 has crawled its way into our hills of home. At present, there is not a single district in Uttarakhand that is not battling the pandemic wave that has left many infected in its sweep.
Taking notice of the gravity of the issue, the Centre came out with special SOPs to curtail the spread of the pandemic in rural and semi-urban towns giving weightage to village-level surveillance, tele-consultation with community health officers, training in rapid antigen testing, but in the meantime, young people are making all the difference.
Rising to the occasion, young volunteers from the community are coming together to do their bit to ensure that the pandemic doesn't make its way beyond their village gate. SOCH is one such consortium of fifteen-twenty young men and women spread across five hill-districts of Tehri, Uttarkashi, Pauri, Chamoli and Pithoragarh who have taken charge to limit the spread of the disease.
Leading from the front, the team has been working relentlessly distributing masks and sanitizer kits, put together with their personal funds. The volunteers head out early morning to adjoining far flung villages to distribute kits as well as spread awareness amongst the hill-folks about Covid SOPs, dos and don't's.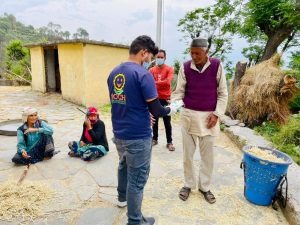 Deep Negi, from the hospitality industry in Dubai was home visiting family when the second Covid-wave struck. Since then making the most of his extended holiday, Deep and his team of volunteers are working on war footing trying to streamline the distribution of masks and sanitizers in over two hundred households across five districts and counting.
This enthusiastic and dedicated team of SOCH has been going door-to door with the single mission of preventing the Covid pandemic from spreading in their villages,  they believe, 'Prevention is better than cure! And it is no secret that there is negligible if not completely unequipped medical assistance in our villages to deal with the growing pandemic.
For those who wish to support SOCH in their endeavour, please contribute to the below given account:
Account Details:
Account Name – Social Organization for Connecting Happiness
Account No – 37064757554
Bank Name – State Bank of India
IFSC – SBIN0005475
MICR – 248002006
Dharampur Branch, Haridwar Road
Dehradun, Uttarakhand -248001, India
For more information, please follow up on – 7300758707 (m)