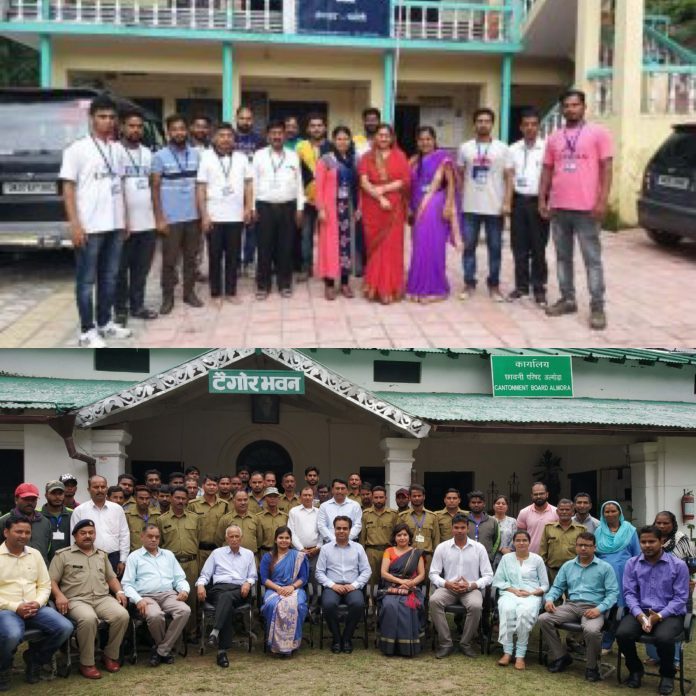 Nandprayag/Almora Cantonment: Uttarakhand's Nandprayag and Almora Cantonment have been adjudged amongst the cleanest towns in India under City Sanitation Ranking Survey Swachch Survekshan 2020 which concluded in January this year.
Himani Vaishnav, Pradhan for Nagar Panchayat Nandprayag is elated, all the hard work put together by her team has finally paid off, "Cleaning the entire city, cleaning shrubs and drains was done regularly. Public was made aware of their duty towards cleanliness through street plays, poster, banners and loud speakers."
With a population of 2447, Nandprayag has four wards Muniyali, Shakuntala Bagar, Upper Bazar and Chandika Mohalla. Door to door garbage collection along with an online feedback survey by locals, keep officials on their toes. Biodegradable and plastic waste is being segregated in schools, market and other public places. While organic compost manure is being prepared by the civic body from wet waste. Apart from this, Nagar Panchayat Nandprayag has completely banned the use of plastic and challans those who continue to do so.
Founded in 1815, at an altitude of 5,262 feet, out of the nine Cantonment Boards in Uttarakhand, Almora Cantonment has also been selected for this prestigious award. Earlier in 2017-18, Almora Cantonment ranked second under the City Sanitation Ranking Survey Swacch Survekshan. With two wards and a population of 1391, as per Census 2011, for CEO Akanksha Tiwari and her team, the award gives them a boost to put their best foot forward and move onward, upward making their way close to the top spot under the City Sanitation Ranking Survey Swacch Survekshan."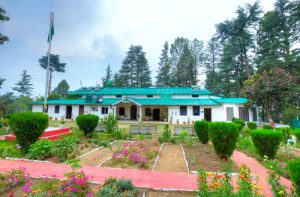 With two of its towns, one each from Garhwal and Kumaon making it into the finalists for the City Sanitation Ranking Survey Swacch Survekshan 2020 award,  comes as a pat on the back for the Trivendra Singh Rawat led State government who is working relentlessly in making Uttarakhand cleaner and greener.