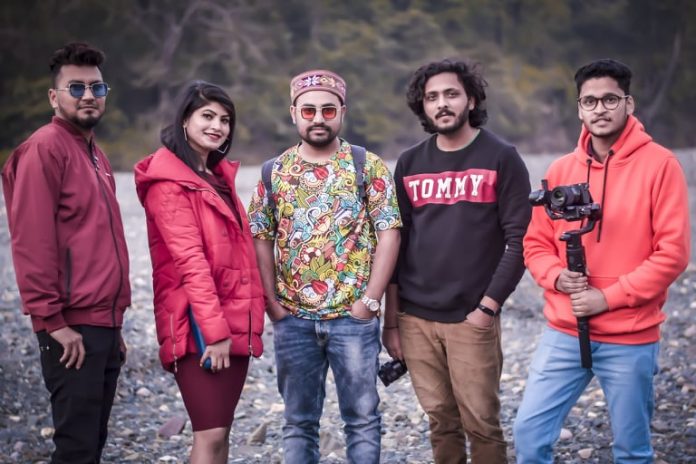 Dehradun, Today we are going to re-introduce you to one such talent who never seizes to disappoint his fans. Singer, composer Abhinay Bisht and Rapper R Montz recently released their new offering "Tere Ware." The hindi song within days of its launch on YouTube channel #Hope Music India, has already crossed 26,000 thousand views which has been well received by people from all over.
The Hindi song "Tere Ware," sung jointly by the duo, has a romantic beat that gels in well with the foot-tapping rap by R Montz. Talking about the song Abhinay Bisht states, "the song has been recorded at Home Music Studio (Kirtinagar, Srinagar) and has been composed by Neil Shenal of Mumbai. Strumming the guitar is lead guitarist Ashish Jugran. Ankur Kukreti and I have jointly composed the song. Panch Kedar Production has produced the video for the song, directed by Kaushal Shah and Assistant Prashant Uniyal."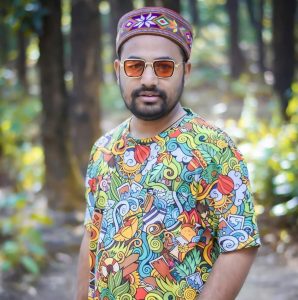 Telling us more, an excited Abhinay says, "We have done a lot of new experiments with this song of ours which has been appreciated and liked by our listeners which gives us motivation to out do ourselves in the next song."
The 3 minute and 14 second song has been shot extensively in the scenic locales of Mussoorie and Dehradun. The video also shows young promising, actress Fiza Siddiqui in a different light gathering praise from her fans.
The thirteen districts of Uttarakhand keep churning out talents one after the other. These young talents have put the hill-state of ours on an international map, particularly in the field of music and other creative fields. Their efforts not only bring name, fame and their own distinct identity to the artists but also go a long way in highlighting their home state.
Click the link to watch the complete video: