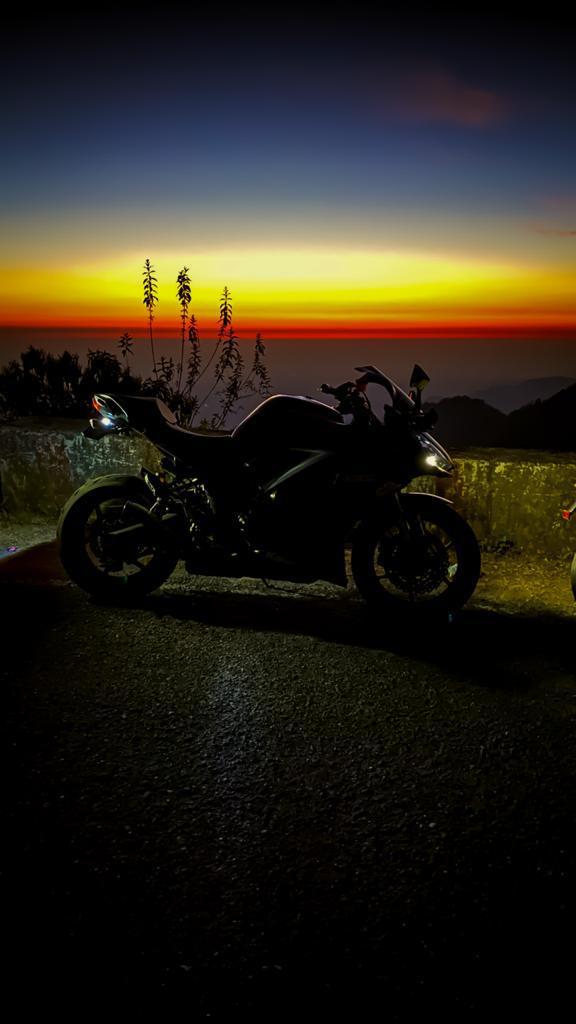 You could hear them miles before they made their grand entry. 40 odd super bikes from in and around Dehradun rode into Mussoorie today afternoon.
District Magistrate, Dehradun, flagged of the super bike riders, aged between 25-45 year olds on Kawasaki Ninja 1000cc. Driving for over fifty kilometers via Hathi Paon, Library and then onto Picture Palace, the super bikes ended their ride, lined-up in all their glory, infront on Garhwal Terrace.
The rev of the machine and the continuous flow of riders into town made an interesting sight. Excited young men and women made a beeline to take selfies with the colourful mean-machines. While some youngsters, much to everyone's delight, were seen negotiating with the riders for a ride around town.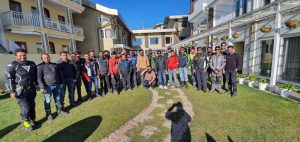 The riders were in town to promote Mussoorie's magnificent Winterline and in turn the 5 day Mussoorie Winter Carnival, wooing visitors and locals alike. Parmesh Sharma, from Dehradun spoke to Newspost about his experience, "Felt so happy that I could contribute to Mussoorie's Carnival and do our bit. Mussoorie has given me 15 best years of my life. Driving through scenic parts of Mussoorie and culminating the ride with the magical winterline in the backdrop, is awesome." Young pillion rider Siddhant Pundir who rode with his father, an enthusiastic biker who has known these roads like the back of his hand, had this to say, "today was the best ride that I could ever have in my life. It is something that I would want everyone to experience once in a lifetime. It was simply outstanding."
The camaraderie of fellow riders as they threw on their helmet, slapped on the leather, and their boots revving their mean-machines through town was more about the journey than the destination, for this wolf pack who returned home with lots of memories and their mission accomplished.