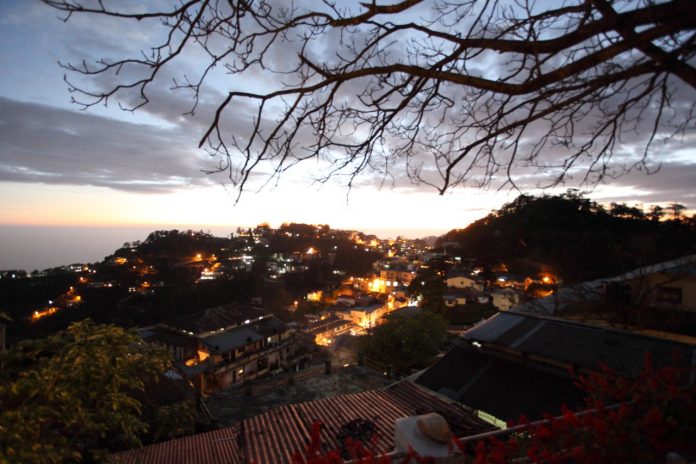 Mussoorie, As New Year Eve approaches, Uttarakhand Mitr Police, firm but polite, has arrived in the hill station in strength. They are here to ensure that celebrations for the 2020 do not get out of hand.
Tourists arrived early to enjoy the five-day Mussoorie Carnival Festival that ended on a pleasant note. Some have made their way to the hill-station to get away from the fog laced plains of northern India. Others enjoy the vista of blue skies and a toasty winter sun, while many more shall be making there way here closer to New Year's Eve.
Hotels in town, big and small are wooing tourists of all age groups, planning a getaway from home and abroad. Lip-smacking cuisine, year-end discounts and celebrations galore have been lined up for the D-Day.
Sandeep Sahni, Director, Brentwood Hotel and Resorts, adds, "There is 80% booking in most of the hotels in town. We are looking forward to getting maximum visitors over the next two days or so."
The fact the there might be rain, followed possibly by snow is a prediction from  the Meteorological Department. This will only  add to a last minute rush.
SSP Dehradun, Arun Mohan Joshi has assured residents that there will be enough police force in place to tackle any situation that might arise. The unending flow of traffic and tourists is going to be handled efficiently. "All is being taken care of with utmost priority. Uninterrupted flow of traffic, to minimise traffic jams  and alternate parking space in Mussoorie is going to be our main priority  over the next two days."
With an additional force of 15 Sub Inspectors, 50 male Constables along with 15-20 lady constables; two Platoons of Provincial Armed Constabulary and a Circle Officer has been stationed in town to ensure that 'all goes well, as 2019 comes to an end in the 'Queen of Hills.' Here's wishing all our readers a great year ahead in 2020! Peace and good will to all.