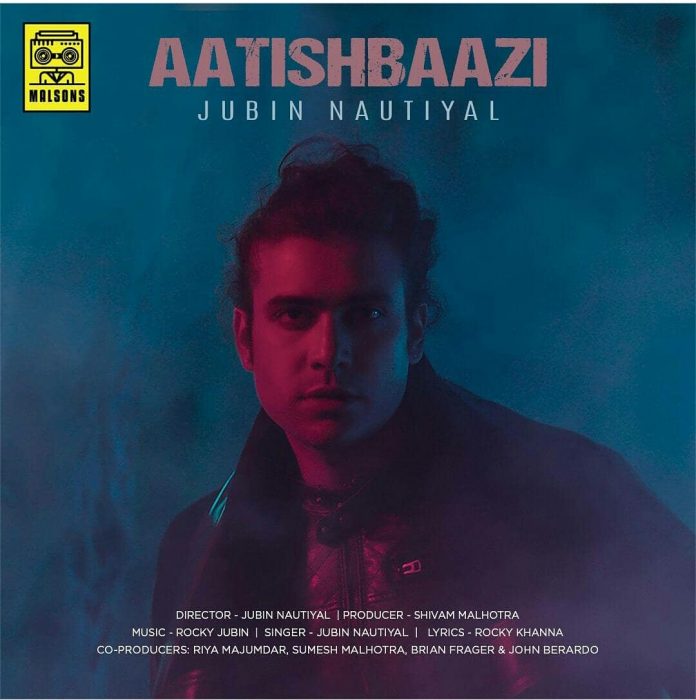 Dehradun; Here, in his homestate of Uttarakhand since the first lockdown came into place in March 2020, Jubin Nautiyal has been keeping himself busy. From distributing ration kits in Jaunsar Bawar to his much-loved digital live concerts from Dehradun his fans cant seem to get enough of Jubin's melodious voice.
Tomorrow, that is the 12th of August, the much-loved and adored singer Jubin Nautiyal is set to release "Aatishbaazi." This is the singer's first international collaboration with a Hollywood thriller film 'Initiation,' while Jubin also makes his foray into directorial video, with this song.
Exploring a new soundscape, this soulful rock number has been composed by Rocky Jubin, written by Rocky Khanna and produced by a India-USA entertainment startup, Malsons.
Delighted about the project, Jubin adds, 'Aatishbaazi is extremely special to me as it's the first time I got to direct my music video. Following strict film guidelines with a small crew we were able to capture the beauty of Uttarakhand which amplified the new sound that I have created with Rocky Khanna and 13-year-old Abhrahim Khanna, the youngest music producer in India for 'Malsons' first American project."
Shivam Malhotra, Founder and CEO of Malsons states "Jubin has an amazing international music sensibility that has not been explored yet, and with this project his fans will be experiencing him in a new avatar."
The film's director John Berardo had this to say about the song, "Together, we have brought a level of musical sophistication to our film "Initiation," with the bopping tracks they've produced. The songs will get stuck in your head for days, they're all that good! Jubin just has this fluidity with his beats."
On a roll, first but definitely not the last, it seems there is no stopping Jubin Nautiyal who promises to create fireworks with his latest release, 'Aatishbaazi.'