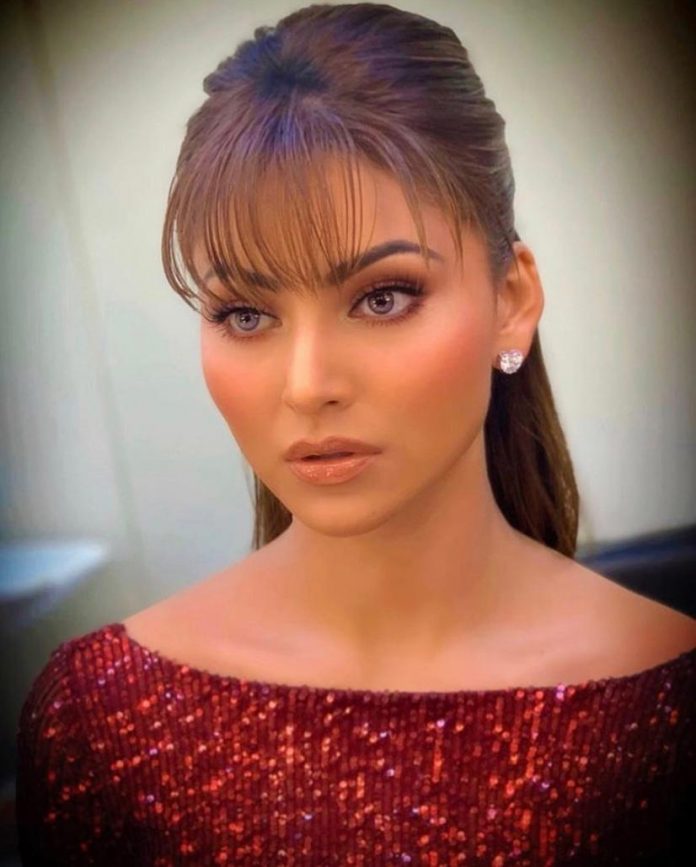 Dateline Mumbai: Urvashi Rautela is once again making headlines and that too for the right reasons. The face of many recent musical videos which have broken both national and international records, the actor has decided to relaunch her YouTube channel and donate its funds to the Covid-19 relief fund in India.
The young talent had first launched her YouTube channel in the year 2011 when she was crowned the 17th 'Miss Tourism Queen of the Year International.' Her first video on the channel was of her being crowned at the ceremony. Since then Urvashi's career has reached newer heights giving her little time to update her YouTube Channel, but all that is set to change.
The actress had earlier announced that she would be contributing her earnings from "Versace Baby" to the Covid-19 Relief Fund and The Palestine Red Crescent Society. Urvashi's international debut album "Versace Baby" alongside the Egyptian singer-actor Mohamed Ramadan is a song  loved by people across the globe.
In the little over three minute video which Urvashi shared yesterday from her YouTube channel has garnered close to fourteen thousand hits and counting. It films her skydiving feat from 30,000 ft in Dubai.  Talking about her experience she writes, "Skydiving one of the most exhilarating experiences of my entire life. If you're even considering skydiving, I highly, highly recommend it. I would do it multiple times in a heartbeat!!
On the work front, Urvashi Rautela will be making her Tamil debut with a big-budget sci-fi Tamil film,  playing the role of a microbiologist and an IITian. She will also appear in a bilingual thriller "Black Rose" along with the Hindi remake of "Thirutu Payale 2." Urvashi is starring in web series "Inspector Avinash" alongside Randeep Hooda, which is a biopic based on the true story of super cop Avinash Mishra.