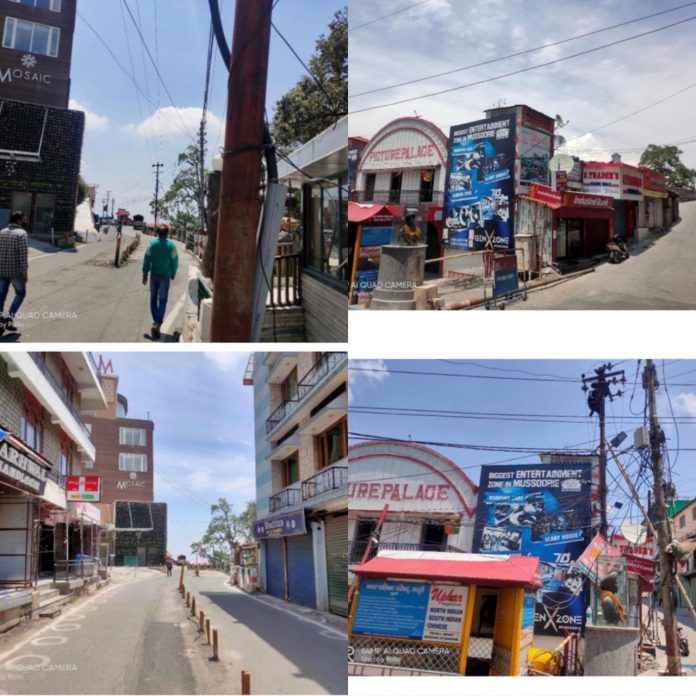 Dateline Mussoorie: Good news from pandemic hit Mussoorie. As the town tries to limp back to normalcy after the second wave, Mussoorie's Mall road has managed to get a much-overdue facelift. No small thanks are due to the UPCL or the Electricity Department for this stellar effort.
Seeing the before and after images of the underground laying of electric cables and wires carried out along the Mall, gives the residents of Mussoorie something to smile about. The ugly mess of the tangled web of electricity cables, wires and lines dangling overhead are now a thing of the past courtesy the electricity department.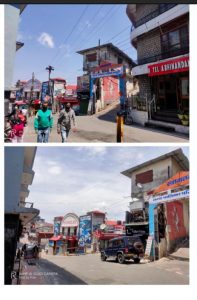 Under the first phase, the underground laying of electricity lines was carried out in the year 2015, a whopping cost of Rupees 374 lakhs to lay these wires across town from the Mussoorie Library end all the way to Jhulaghar, over a distance of some three kilometers.
Five years down the line, under the second phase, work began in mid-September 2020 with a target of 900 meters extending from Masonic Lodge Bus-stand to Sai Mandir along the Mall at a cost of 189 lakhs. This took about six months from start to finish. Done and dusted, the pleasant effect is on display for everyone to see.
What remains is a patch of some 800-900 meters extending from Sai Mandir to Shishu Mandir School. If all goes according to plan, this too will see completion in the third and final phase.
Mussoorie SDO, Pankaj Thapliyal tells Newspost: "We got immense support from the local administration as well as the police department which made it possible to complete this work without any glitches. Following all Covid protocols in place during the lockdown, work carried on seamlessly as there was almost no traffic to worry about. We went ahead and managed to finish the task at hand." He adds: "We are certain that in the coming months, the final stretch too will also see completion.'