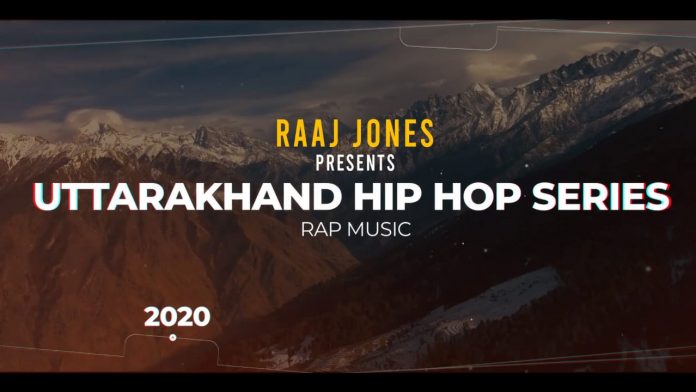 Dateline Dehradun: Where would one begin to search about the upcoming music scene in Uttarakhand? Rappers to Hip-Hop artists are now just a click away. A ninety minute conversation with over thirty musical talents, which took over four hundred days of research, travel and work, is now available on YouTube.
Famous YouTuber, Hip Hop Journalist & Former Radio Jockey, Raaj Jones put his talent to look for scattered artists across the State in order to record their musical journey for posterity.
The first episode of the documentary features thirty-seven rappers, and has been appreciated by the likes of Raftaar, Raghav Juyal, Ikka, Ishq Bector, Haji Springer, Phenom who have shared it on their Instagram account.
An Uttarakhandi by birth, Raaj was born and brought up in Bhowali, Nainital. For eight years he worked in the Radio Industry but kept an eye out for budding talent in various fields. Raaj explains: "There are generally five elements i.e. Dancing, Rapping, Graffiti, Djying, Beat Boxing but in my home-state of Uttarakhand there is a sixth element which is Extreme Sports. We have covered all these interesting fields. The first episode is dedicated to home-grown, talented thirty-seven Rappers including two female artists."
About the Rap  scene in Uttarakhand, he confesses: "There is a lot of talent here. The lyrics, music, video production, flow and rhythm are at par with anyone else in those fields, but unfortunately their talent goes unsung. He adds: "But what moves me the most, is the unity amongst the artists, who encourage and motivate each other all the time."
Raaj Jones feels his documentation would have been incomplete without the help of Team Evolution, Nashua Films Studio and Khanna Saab Productions. They helped him in this search for talent that cut across all genres and has brought their inspirational stories on to a common platform for all to see.
Watch the episode here: