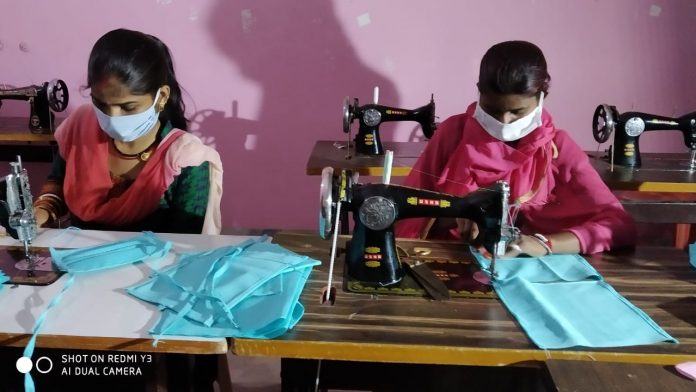 Pantnagar,  Staying true to the testament of improving the quality of life of its community members, Tata Motors one of country's leading automobile manufacturer has taken up various measures to ensure the well-being of the community amidst the lockdown.
In line with the company strategy to combat the crisis, the employees at the Pantnagar plant have devoted themselves to initiatives that serve the greater good of the community. The plant has adopted measures under the below mentioned E3 directive laid down by the company –
Essential Supplies provision:
Tata Motors has organized for food supplies to migrants and stranded communities, urban slums, transit camps and villagers, drivers, co-drivers, mechanics, contractual and temporary workers, security personnel, in villages of the region. So far, over 550 cooked meals and 1488 ration kits were distributed to community kitchen in transit camp and in regions of Nagla, Haldwani, Kichha, Dineshpur, Rudrapur and Bhaidaipura by the company.
Equipping heroes on Ground-Zero:
Tata Motors' is supporting and assisting Self-Help Groups to manufacture home-made certified masks and to be distributed to hospitals, vendors, health-workers, army personnel, police stations, forest department officials, in communities around the Pantnagar plant. So far, the company has distributed 5430 masks and 450 sanitizer bottles. The plant has also provided 100 bed sets with IV stands and lockers to the District Hospital.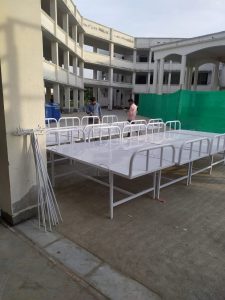 Educating masses for containment and prevention:
Tata Motors is emphasizing on good health practices by putting up banners and other related information material to spread awareness in slums and amongst contract workers, suppliers and low-income group communities. At Pantnagar, Tata Motors doctors and paramedical staff ran briefed over 500 people in the vendors' park about safety and precautionary measures against the COVID 19.
The company in collaboration with Institute of Social Development (ISD), its partner organization is running awareness campaigns in the rural and slum areas of the district. The company is also leveraging its social media platforms to spread awareness about simple and easy precautionary measures one can adopt to stay unaffected and healthy.
Mr. Vinod Kulkarni, Head – CSR, Tata Motors Ltd says, "We at Tata Motors, along with the entire Tata Group, have a deeply rooted philosophy of community wellbeing at the core of our corporate agenda. The world is going through an unprecedented crisis and the company is committed to assist those in need. The company will continue to support the government's efforts and provide services to the heroes that are battling this pandemic at the front-lines. We firmly believe that the collective efforts will help us come out through this crisis stronger."