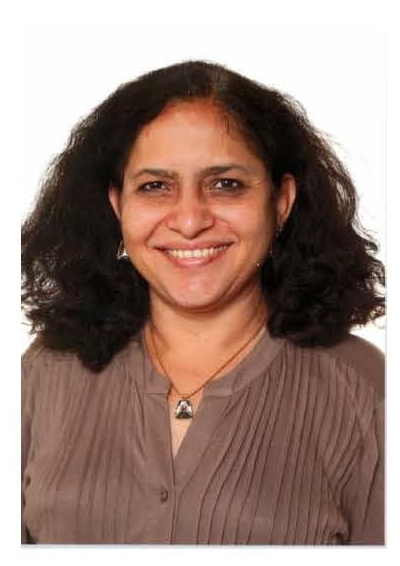 Dateline Mussoorie: Uttarakhand's daughter, Archana Painuly, M.Sc. B.Ed. has been blazing a trail in the world of Hindi literature since 1988. While doing so, she has just won the coveted Padmabhushan Dr. Moturi Satyanarayana Award by Kendriya Hindi Santhan, Agra.
Moving to Denmark to be with her husband, Dr. Jyoti Prasad Painuly a researcher by profession, in September 1997, she began work as a substitute teacher before getting a full-time Science teacher's at NGG International School, where she teaches secondary students. She joined the illustrious list of the select few Asian teachers, who work in an international school. Throughout her teaching career, spanning over three decades, her love for writing remained a constant companion.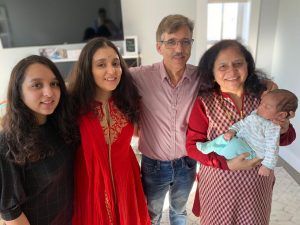 A dedicated writer, Archana has written short stories, articles, and novels in her mother tongue Hindi including a few in English that reflect on the current ethnic and migratory issues with special reference to the Indian community in Scandinavian countries. Archana has also translated works of Danish writers into Hindi, which have been well received by her readers.
With three published novels, one of which she translated and published in English also, two short stories collections, and over fifty stories and articles behind her, Archana feels how, "Her readers get a different insight into the daily life of a migrant in Denmark. From discussions on the far-right political parties to the differing social norms across countries to the confusing concept of 'home'."
Archana's first novel 'Parivartan' was published in the year 2003, and it is about changing status of women over three generations in Uttarakhand. Her second novel, 'Where Do I Belong' Published in 2009 by Bharitya Gyanpith chronicles the life of Indians living in Denmark. It's the first piece of literature written in Hindi on Danish society and was published in English in 2014 by Rupa Publication. Her third novel, 'Paul ki Tirthyatra published by Rajpal, was amongst 'top-ten novels 2016' by Femina.
But Archana is no stranger to awards. Her work has found recognition every step of the way. It began in July 2004 when she was awarded the Dhad Sahityik and Sanskretik Sanstha, Dehradun for her novel 'Parivartan'. After this came the Premchandra Award given by the Indian Cultural Association, Denmark in August 2006. In August 2011, came the 'Pride of India' by Indian Cultural Society, Denmark.
The latest feather in her cap is the news that the President of India will confer on her the Padmabhushan Dr. Moturi Satyanarayana Award given by Kendriya Hindi Santhan, "I feel very honoured and humbled to get this prestigious award. It was motivating to get rewarded for my hard work over the years."
Meantime, Archana Painuly is working on her forthcoming novel Kairali Massage Parlour that due to hit the stands in 2020.