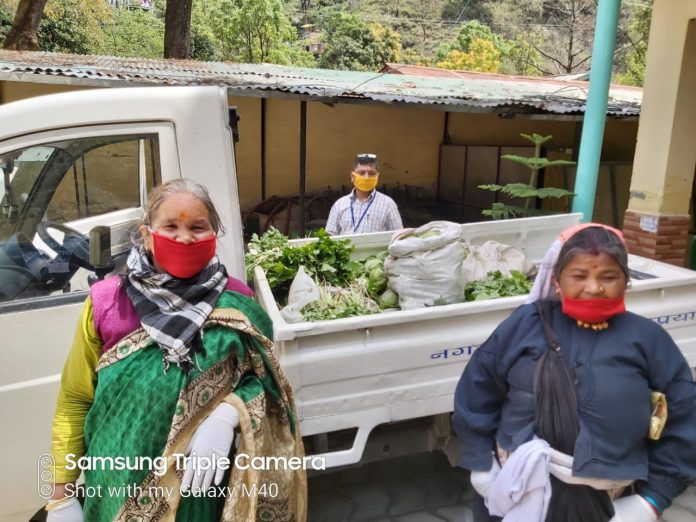 Dateline Nandprayag: As relaxation hours come into affect, just one utility van makes it way from Nagar Panchayat Nandprayag to adjoining villages. It picks up fresh, chemical free, organic vegetables and diary products that are sold in Nandprayag market, a few hours later.
All you need is an idea. This time it came to a young, energetic woman, Dr. Himani Vaishnava, the Chairperson of the Nandprayag Nagar Panchayat. This win-win model has left both producers and consumers a happy lot.
Before the lockdown, the same produce from villages in the interiors would be sold in the abutting plains of Uttarakhand. Trouble came knocking when a lot of this produce could not be moved during the lockdown. It began to rot and was used as cattle feed. That is when this unique concept was born.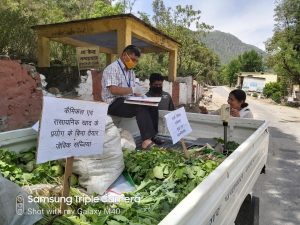 Dr. Himani Vaishnava tells Newspost: "Remember that in this season, when all our crops are ready for marketing, there was no way we could send them for sale. Why not pick up the crops ourselves to make them available to the thirty five thousand odd population of Nandprayag itself? And it's worked!"
These organically grown vegetables sell the instant the van gets to the market. Take your pick: beans, peas, cauliflower, broccoli, radish, Raee (indigenous leafy vegetable), suchiana (pahadi beans), cabbage, as also fresh diary products such as curd, butter, milk, and cottage cheese. All are available at competitive prices.
Here is a micro-model: the consumer gets whatever he requires straight from the farmer. And the farmer can collect his payment the next day. Himani adds: "It is our moral duty to look after people. The overwhelming response that we have got from our people, we plan to continue this even when the lock down is lifted. Soon we will be adding indigenous spices and pulses to the list."
With us staring into another three-week lockdown perhaps this success story could be implemented in other areas in the hill-state as well.