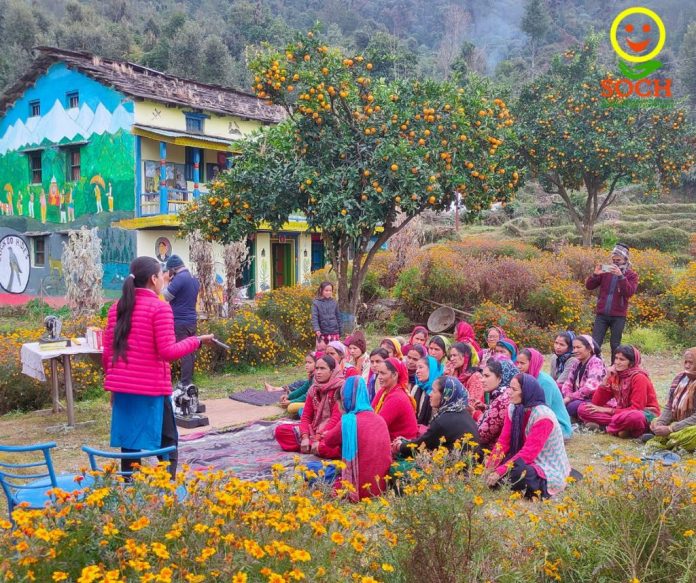 Dateline Rudraprayag:  Away from all the media glare and accolades a team of young men and women are working around the clock to bring employment, no matter how big or small, to where it matters the most.
Close to a decade now SOCH organisation is finding innovative ways to help hill-folks earn their livelihood without moving out of the comfort of their mountain homes.
In the long list of firsts, the team kickstarted a sewing training center at Barsal village, some two-three kilometers from the road-head in Rudraprayag district.
Talking to us Deep Negi says, "the purpose of SOCH Organization is to connect maximum number of didis/bhulis of our hills to be self-reliant and self-employed."
Post a comprehensive survey, the women of Barsal and its adjoining villages expressed their desire to learn sewing. The first centre came up in Roshini Chauhan's home-stay and a resident of Barsal.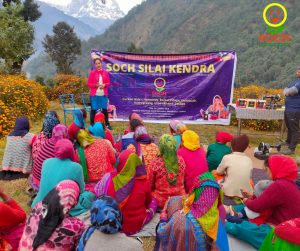 A member of SOCH organization Roshini has been involved in the project from the very beginning. An icon for the girls of the area, Roshini runs a village home-stay, grows exotic mushrooms and now has started the sewing training centre, she tells us,  "In the future, we plan to hold a workshop on modern sewing by a fashion designer. Talks are in the pipeline."
At present, armed with three Usha sewing machines, in batches of five to six  the women will hone their sewing skills under a lady tailor who happens to live close-by.
SOCH Organization member Shubham Rawat along with Ankul Rawat took the onus of transporting the sewing machines, threads, cloth, sewing kits all the way from Dehradun to Rudraprayag, and then on foot to Barsal village.
Signing off, Deep adds, "The purpose of SOCH Organization is to open many such centers in remote villages of Uttarakhand. We hope steps like these will help our women in realising their dreams."
If you wish to support the idea of ​​SOCH:
+917300758707, [email protected]