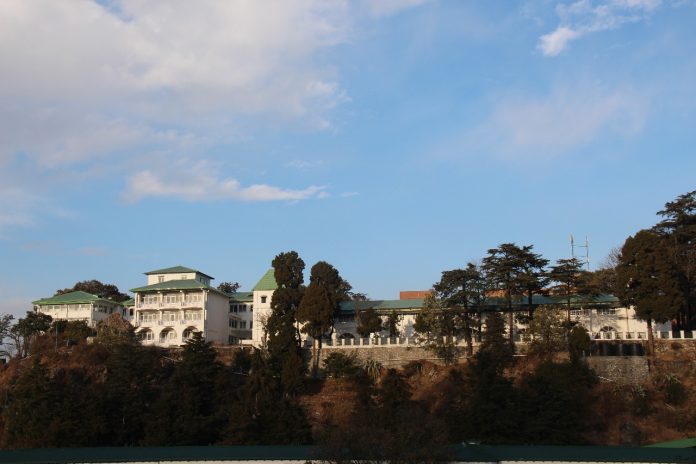 Dateline Mussoorie:  "When the going gets tough, the tough get going!" Keeping this dictum in mind, the largest batch since Independence, the 96th Foundation Course of All India Service Officers began on the 5th of December, 2021.
From the 5th of December 2021 to the 17nd of March, 2022 the Lal Bahadur Shastri National Academy of Administration (LBSNAA), in Happy Valley shall be a home away from home to four hundred and eighty-five Officer Trainees staying in Ganga, Kaveri, Mahanadi and Silver Oaks hostels.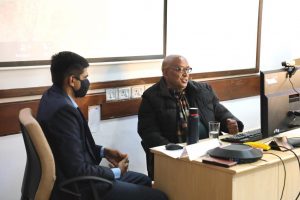 With all Covid protocols in place, on the 4th of December, the probationers were introduced to the history and legacy of the hill-station of Mussoorie through a two-hour slideshow presentation on 'Mussoorie Down the Ages' through a virtual session with author Professor Ganesh Saili.
The officer trainees entered the State of Uttarakhand with a Covid negative report and have been doubly vaccinated. For total safety a team of medical officers from AIIMS, Rishikesh and Kailash Hospital Dehradun carried out a comprehensive health checkup.
In tandem with regular classroom classes, regular health and fitness is being given equal importance. Over the next fifteen-weeks the Outdoor Section of LBSNAA will be providing a dedicated regime to all the trainees in their designated fitness zone to ensure that these young men and women maintain good health throughout the winter season.
A fitness App will be shared with the trainees to help in assessing their report, monitor their work output, calorie intake, sleep, hydration levels and overall activity, along with personalized advice on their physical activity.
Extraordinary times call for extraordinary measures and the Lal Bahadur Shastri Academy has risen to the occasion.