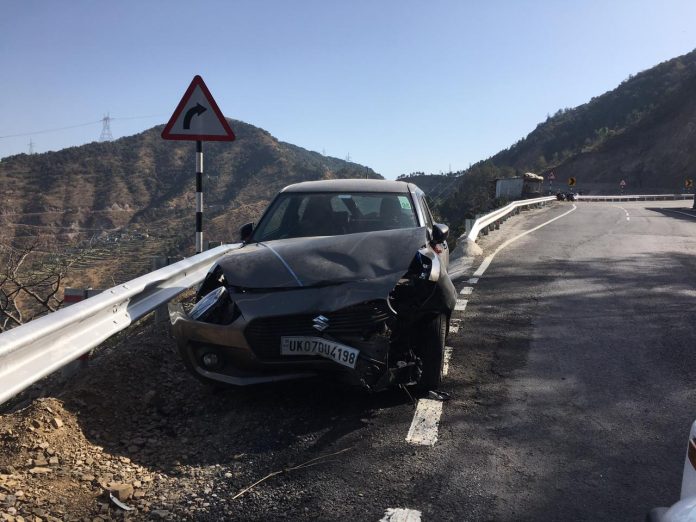 Dateline Uttarkashi. On the 10th of March, Mr. JP Dobhal met with a road accident on the busy Rishikesh – Narendranagar route. Mr.Dobhal sustained serious injuries to his right leg which could have turned fatal if not for the timely intervention of Major Avnish Sharma, Officer Commanding, 72 RCC.
Major Avnish was enroute to Rishikesh for an official visit when he came across a long queue of vehicles near Narendranagar due to the accident. Trained to take quick action, the Army Officer took help from those around him, not only pulled out the injured Mr. Dobhal from his wrecked car, he rushed him to the nearest hospital and informed the Dobhal household as well. All this was accomplished within minutes of Major Avnish reaching the spot that ensured that Mr. JP Dobhal lived to tell the tale.
Talking about the incident, Major Avnish Sharma said, "Most of fatalities can be avoided if the victims are taken to a hospital in the first hour of the accident or the 'Golden Hour,' which enhances the chance of the victim survival."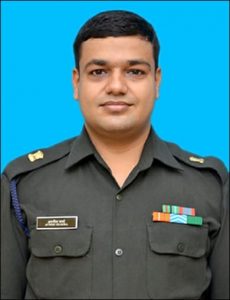 At present, Major Avnish is part of the Border Roads Organization, whose endeavour is to ensure that National Highway-34 from Gangori in Uttarkashi to Gangotri shrine is safe for commuting. In the past two years, under his command, no lives have been lost in this stretch with the road open to traffic year round, come rain or sunshine.
Under the Motor Vehicles (Amendment) Act, 2019, section 134A "Protection of Good Samaritans" was inserted which states that a good samaritan shall not be liable for any civil or criminal action for any injury to or death of the victim in an accident. The Supreme Court  also approved the guidelines for protection of good Samaritans in March 2016.
This selfless act of quick thinking, gratitude and help is what makes humanity prevail.