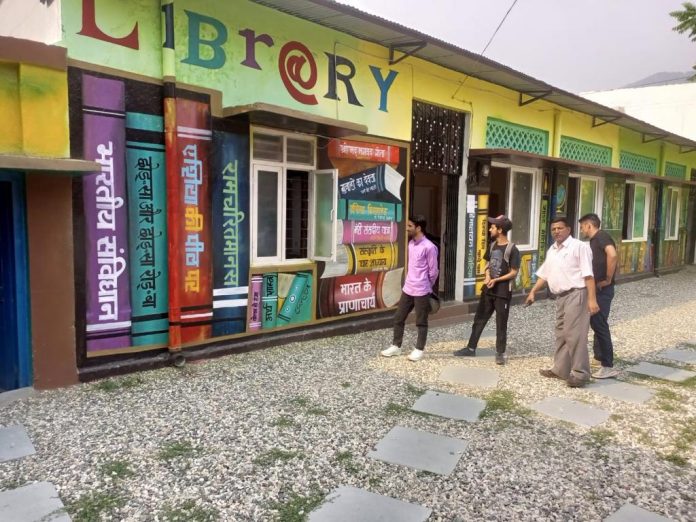 Dateline Uttarkashi: If you happen to be in Uttarkashi anytime soon then do look up the Government District Library, Uttarkashi. Founded in 1964 this iconic building got a recent makeover and technical overhaul adding to its appeal.
Boasting of over forty-five thousand books ranging from Hindi literature to English literature, Gazetteers, Research papers by various scholars. Motivational, History, Social, Cultural, Competitive guides, Novels, Poetry the library is a heaven for those who enjoy the magic of the written word.
With two employees manning it round the clock, the Government District Library has three well-equipped branches in the district one at Chinyalisaur, Badkot and one in Bhatwadi as well.
Librarian since 1998, the Government District Library has been under the watchful eyes and supervision of Shri Akila Bhatt who tells me, "With the recent technical overhaul, archiving and new subscriptions added to the list, the number of daily readers and visitors has gone up tremendously." He further adds, "We have people from across age groups, both men and women who come in on a daily basis to spend time here."  A sure-short sign that this store of books and knowledge is making an impact by catering to the needs of the community at large.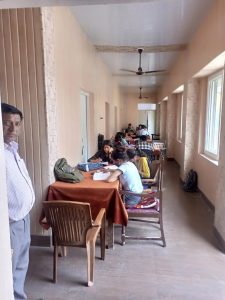 With over eight hundred registered members in Uttarkashi alone, these libraries cater to over hundred daily readers, research scholars and young students who visit its archives while going through daily newspapers, periodicals and magazines in its naturally lit corridors.
With a generous donation of books form Raja Raj Mohan Roy Foundation, Kolkata, Valley of Words Trust, Dehradun, the library is well-stocked and up-to-date.
Its recent overhaul both exterior and technical was carried out by its previous District Magistrate Mayur Dixit in the year 2020-2021 in order for the students to make full use of its potential and prepare themselves for upcoming competitive exams in the future.