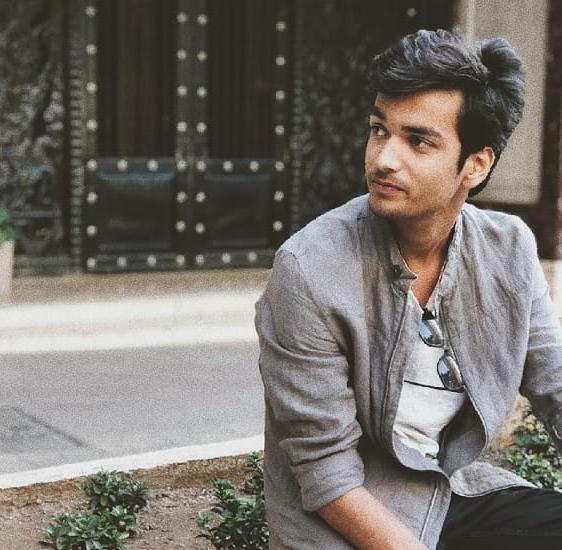 Home-grown in Haldwani, Parikshit Joshi is a well established young heart-throb from the the world of Digital Media entertainment catering to an array of online viewers and fans.
This talented Uttarakhandi wears many caps. In the year 2016 he made Mumbai his karmbhoomi when he qualified for the elusive 'The Writer's Club.' Since then Parikshit is a regular on online entertainment sites such as TVF, The-Timeliners, The ScreenPatti, entertaining a whole new generation who is hooked on to his online presence, effortlessly donning the cap of an Actor as well as a Director and Writer too.
Though Parikshit stayed loyal to The ScreenPatti he collaborated on a few projects with The-Timeliners, TVF Qtiyapa, Girliyapa as well.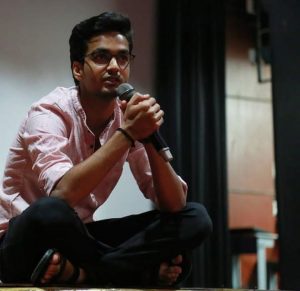 Telling us more about his love for acting, Parikshit says, "I was smitten by the acting bug at an early age. In 2011 I was fortunate enough to partake in a workshop related to theatre. In 2013 I joined the College Theatre Group and also learnt the Stanislavsky method of acting."
Today, the young man has worked as a co-writer for The Screenpatti and co-written certain sketches videos for two of The ScreenPatti's web series called Zeroes and Weekends. Parikshit also tried his hand at directing a few videos for The ScreenPatti, The TimeLiners and Girliyapa, which were well received.
Whenever he gets time from his busy schedule, you find him, "composing poems, short stories and shot-to-short screen play as well," he further adds. 
The fact that Parkishit grew up in my cities, such as Faridabad, Rajasthan and New Delhi, he states that the exposure made him learn and unlearn a lot of things, earlier in life.
To unwind and relax, whenever work permits, Parkishit heads straight to his village in Almora and enjoys spending time with his maternal grandmother in Bageshwar as he believes, "that it is my rootedness which gives him wings to fly."
Signing off, he sums up, "I value virtues like loyalty, honesty, peace, kindness and simplicity which I imbibed from the place I belong to."
Do follow this young talented Uttarakhandi on Instagram :  Parikshit Joshi