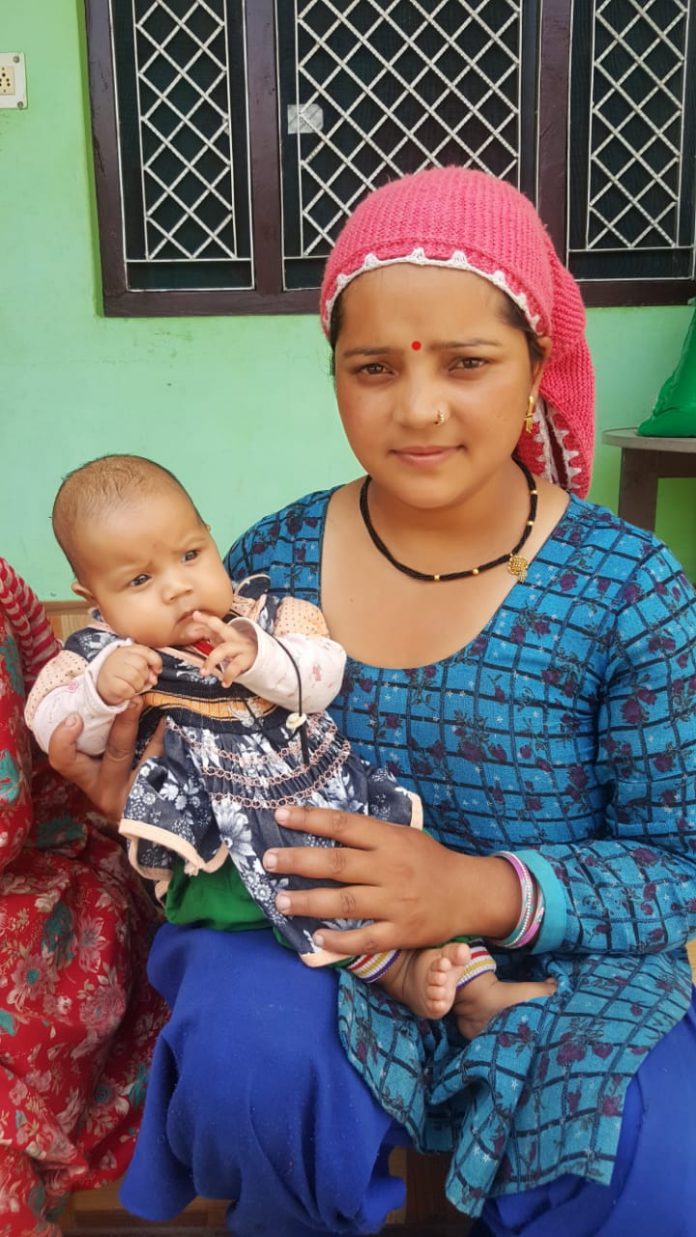 Uttarkashi, Born at 10:14 p.m. 15th April 2019, Samaya is a healthy three-month-old girl child being nurtured under the constant care of her dotting grandparents and mother Anita, in Netali Village, from Bhatwadi region of Uttarkashi District. Her proud father Sanjay is away in Chattisgarh serving the ITBP. Samaya's mother Anita, talks fondly about her first-born stating, "I want to educate my daughter and ensure she grows up to be a teacher so that she can educate and spread awareness in the society. Not only me, but my family is very happy, she is Goddess Lakshmi, born to us."
Just like Anita, there are another 467 mothers' in over five hundred and fifty four villages of Uttarkashi district who have given birth to girl child in the past three months, contrary to what grabbed headlines from Uttarakhand this week.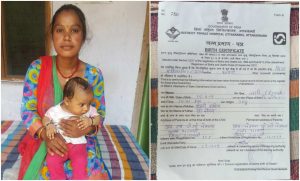 For the last twenty-hours and more, the phones in the District Magistrate office in Uttarkashi have not stopped ringing. Dr. Ashish Chauhan, the District Magistrate here is a busy man with his hands full, but he is doing his best to stay calm. He dismisses it all by shrugging: 'A storm in a teacup.'
This is all over the headline grabbing figures of not a single girl child born against the 216 male child born in over the past three months in 132 villages of Uttarkashi District of Uttarakhand.
Mr. Chauhan is undeterred: 'Six months ago we started micro level monitoring of ASHA workers so that they were made accountable for the sex ratio in their respective areas which would help bring about a positive effect reflecting in the sex ratio of the District!"
In the age of the cut-and-paste, the dye was cast as media chose to cherry-pick its comment selectively on the vast data base. A cursory reading of the complete report reveals what is going on in the district. "Facts reveal that out of the 961 deliveries in last three months; 468 male child were born along with 479 girl child putting the sex ratio at a comfortable positive light of 1000:1024, a marked improvement over the past, with unfortunate 14 still-born pregnancies as well," we are told.
With five hundred and fifty four villages in Uttarkashi, the district administration has been working on grass-root level, micro-managing the working of the ASHA workers so that social pressure could be put on them.
But before that could be translated on to the ground, media jumped the gun because it made for sensational headlines. This has upset the carefully planned action by the District administration amid a volley of blame game, accusation, reaction, and possible investigation by various departments.
As we sign off, the smiling face of Samaya puts our worst fears to rest, for we know that our precious girl-child is safe in the birthplace of River Ganges, herself.