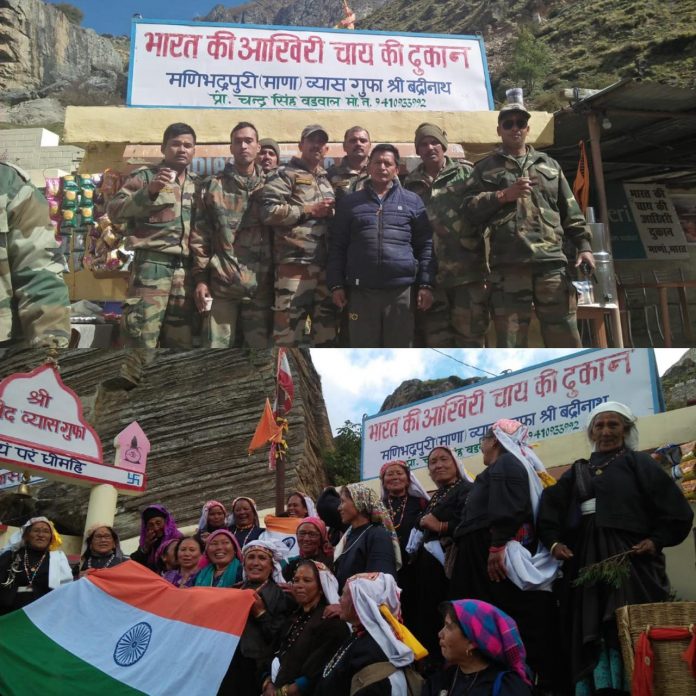 Dateline Chamoli: Three kilometers beyond the Badrinath Temple, in Maana Village, stands 'Bharat ki Antim Chai Ki Dukan,' or India's Last Tea Shop on the India-China border.
Started in 1992 as a rudimentary shack by a young entrepreneur Chandera Badwal, the tea stall serves hot tea, biscuits, hand-made savories and fritters to those who come visiting six months a year, from 5:00 a.m. to late at night.
Over the years, 'Bharat ki Antim Chai Ki Dukan has become an iconic landmark which attracts tourists including cricketers, actors, artists, politicians and many others who have made their way here.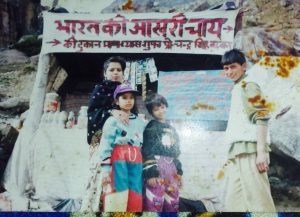 Chandera Badwal remembers: "I was all of fifteen when I started selling tea for just one rupee. Sometimes I used to make fifteen-twenty rupees in a day, all of which I used in making the shop more comfortable."
The opening and closing of the shop is synced with the opening and closing of the portals of the holy shrine of Badrinath. Chandera served his last tea at the shop on the 16th of November 2019. It had been a good season for Chandera and his family of eight who solely depend on the earnings from his shop.
Amid many a disruptions on the phone line, Chandera tells me how the 2020 pandemic has hit 'Bharat ki Antim Chai Ki Dukan' too. "Post 2013 Kedarnath deluge, business took a battering but we still had a few stranded tourists and also those who came here after the disaster. But the present pandemic has been worse, hitting business hard: "We haven't opened the shop since November 2019. There are no tourists or locals venturing out. We are surviving on our savings which are slowly beginning to dry up."
How does he see the future? I ask. "Each night, before we sleep, the family prays that our country soon overcomes this epidemic soon. As for us, it's all in the hands of the Gods!' he says before disconnecting the faltering phone line.