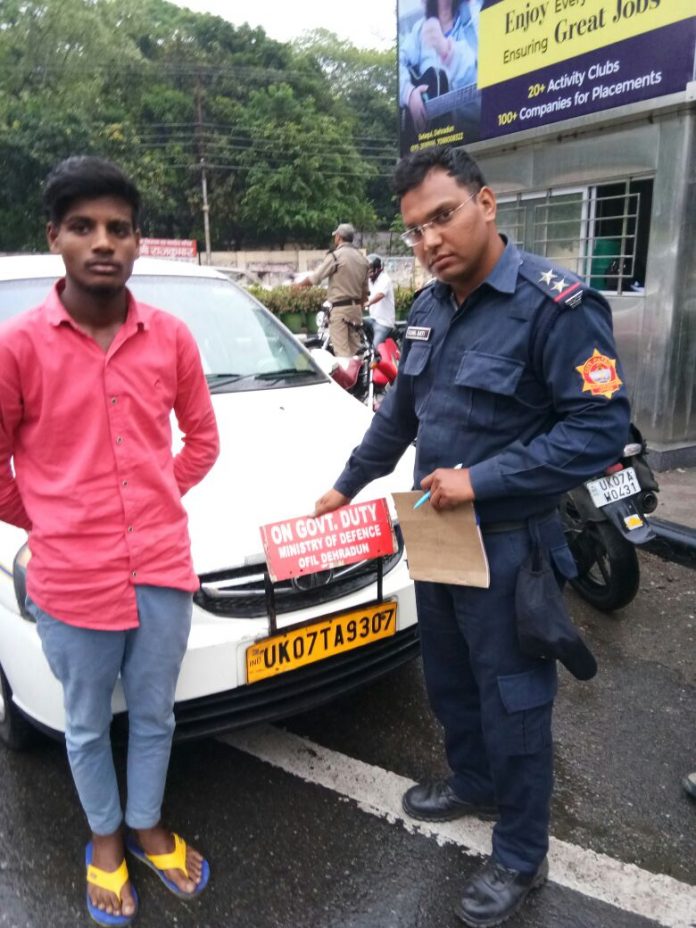 For all those people who proudly strutted around with their fancy plaques/signboards mounted on private vehicles be it two wheelers or four, will now face some strict action from the Uttarakhand State Police.
On the first of May, under the instructions given by SSP Nainital Janmejaya Khanduri, this unique initiative has been undertaken by the Nainital District Police to physically remove plaques/signboards mounted in front or rear of private vehicles which portray any status/ department/ social / religious/ institution / human rights / national symbol of any kind followed by a challan. Exempted are only those entitled by the government.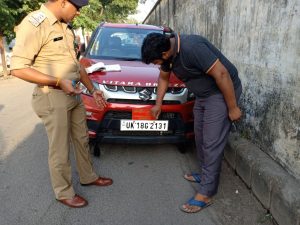 Locals and outsiders, all those who happen to have any kind of plaque mounted on their vehicles will not be spared by the vigilant police. Within 48 hours since this initiative was rolled out in Nainital, an enthusiastic Haldwani police took off 4 such plaques and also challaned vehicle owners.
Talking to Team Newspost SSP Khanduri who has been pioneering many first-of-its-kind initiatives in the District says, "this is a mission mode exercise for fifteen days as of now and it is being implemented all over district Nainital. Mounting plaques of any kind except those entitled by the government, is misuse of law, and hence illegal.'
Following quick on the heals of Nainital are districts of Dehradun and Udhamsingh Nagar who started the exercise in their respective districts as well. In Dehradun, the town has been divided into eight zones and within four hours i.e. from 4:00 p.m. to 8:00 p.m in the evening,  105 vehicles were challaned and mounted plaques on 34 vehicles were physically removed by the district police, yesterday.
This unique initiative will go a long way in not only filling the treasury of the State ex-chequer but also make people aware of traffic rules and regulations, leading to safer roads in the hill-state.