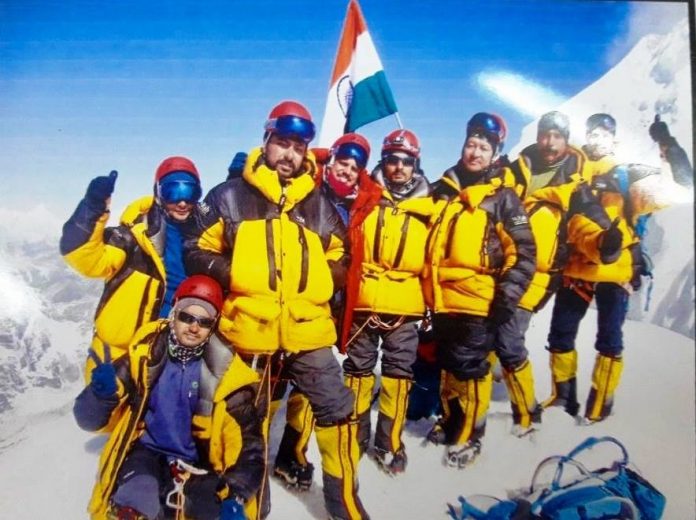 A team of 15 members including 11 climbers from the 17 year old hill-state of Uttarakhand and the first of its kind Civil Police Team from India, were flagged off from Dehradun on the 29th of March by Chief Minister Trivendra Singh Rawat, on a mission to scale Mount Everest.
After more than a month, this daring Team is winning accolades for unfurling the tricolour on Nepal's Lobuche East Summit at a height of 6119 meters, the-first-ever feat accomplished by any Civil Police Team of India.
While inclement weather did try to play spoil sport with the spirit of the young men, they weren't deterred. The group split up into two groups and with sheer grit and determination made their way to the Lobuche East Summit on 28th and 29th April respectively, and accomplished the feat in 14 hours.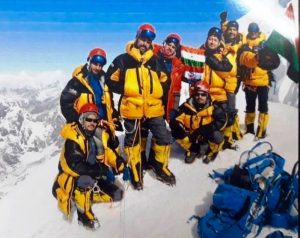 Finishing this daring mission under the watchful eyes and constant guidance of their team leader IG Sanjay Gunjiyal and Additional SP Navneet Singh, the team successfully completed this feat.  Now on 15th of May this very  team will set course for Mount Everest if the formidable weather permits.
For now, the team members will be setting up base in Everest base camp one and two and continue rigorous exercise, training and use this time to acclimatise themselves before they take on the summit of the World's highest Peak, Mount Everest. Wishes have been pouring in to wish the team all the very best in achieving their next and final goal, ever since news of their scaling Lobuche East Summit was shared by the media. We too, at Team Newspost wish this enterprising team to be on the Top of the World, soon.
The team consists of:
Sanjay Gunjiyal
Deputy Leader Navneet Singh
Sanjay Upreti
SI Satish Sharma
SI Manoj Rawat
Ravi Chauhan
Virendra Kala
Roshan Kothari
Suryakant Uniyal
Manoj Joshi
Vijendra Kothiyal
Sushil Kumar
Digambar Singh
Yogesh Rawat  and
Praveen Kumar