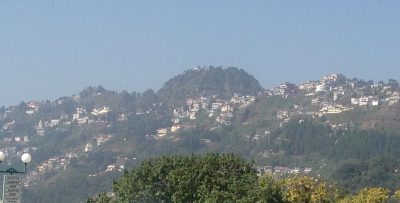 Dateline Mussoorie: Amidst the increasing number of Covid-19 cases in Uttarakhand, Mussoorie's first Covid-19 patient returned home on Tuesday night, after being tested negative for the second time round for the virus, under the ICMR guidelines.
The 36-year-old woman and her young son were tested positive after returning home from Delhi via Saharanpur around the 14th of May.
A team of medical staff dropped the lady and her son off at Landour around 7:30 on Tuesday night. Bringing a big sigh of relief not only for her family, but the hill-station as well. A source from the area, said that the woman and her son got a hero's welcome as they made their way home, in tears.
Corona first knocked on the hill station's door on the 14th of May. Taking cognizance, the local administration took quick action post which the woman along with her immediate family were moved to Doon Hospital for hospital quarantine, and the area barricaded, fumigated and sanitized, and those who in contact with the lady were put in institutional quarantine.
Sharing more good news, Ashutosh Sati, EO, Mussoorie Municipal Co-operation said, "Since March 23rd, 437 people have been under home quarantine in Mussoorie out of which, around 150 still remain in home quarantine. Twenty four people who were in institutional quarantine have either been tested negative or completed their mandatory 14 days quarantine and returned home."
Test, trace, isolate and quarantine mantra has been the leitmotif of Mussoorie administration who is leaving no stones unturned to ensure its 'Better to be safe than Sorry!'