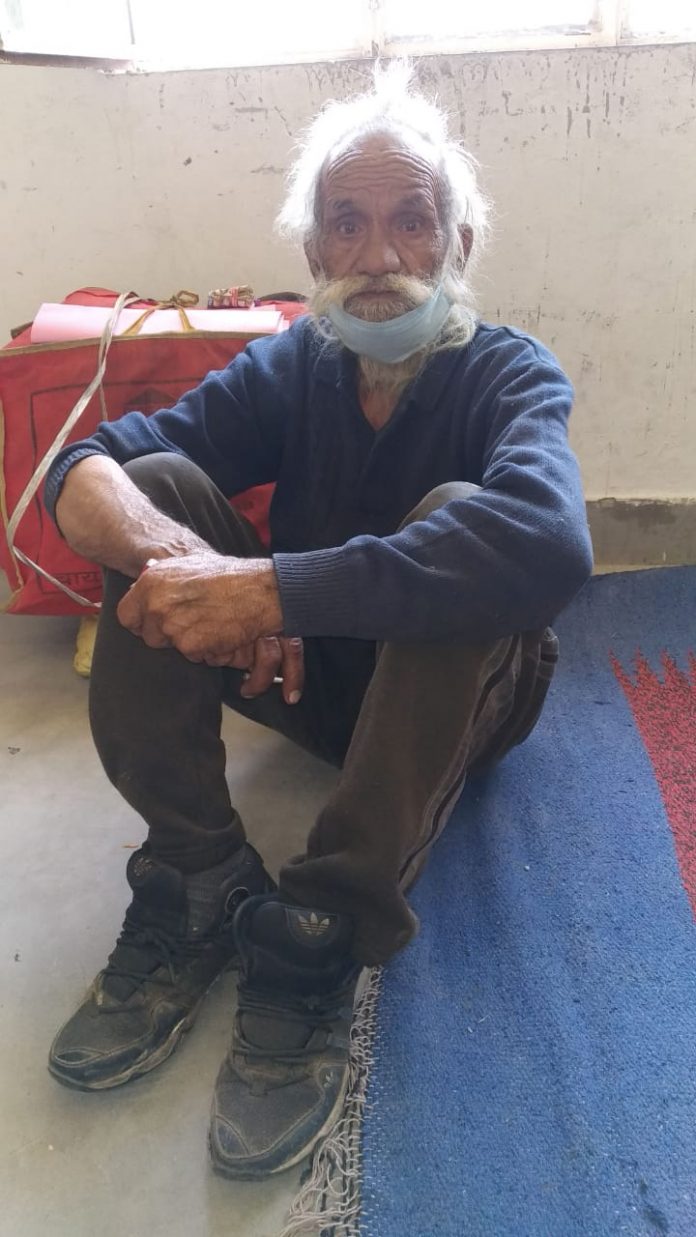 Dateline Uttarkashi: At age 78, frail, and incoherent, Surat Singh Chauhan stares out of a window opening up to the hills of home. He is presently cooling his heels in the primary-school-turned-quarantine-centre, at Jestwari.
There was a time when this strapping young lad of eighteen left behind a wife with two children. He has come back in the wake of the Covid-19, sixty years later.
Unkempt, bundled up and lost in thought, he rarely talks or makes eye contact as if guilty of his past, trying to find a cure for the sickness of the soul.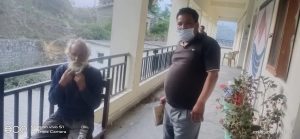 In the beginning, his family of three searched all over for him: they even lodged a 'missing' report as often they would get news of his whereabouts in Himanchal Pradesh. All around they found that all roads leading to him led to a dead-end.
Abandoned, yet determined to move on, his young bride Bugna Devi toiled day and night to make ends meet. Forgotten but not forgiven, the family reconciled to fate. They continued to eke out a living with a semblance of a normal life in the village of Jestwari.
But the virulent virus was to change all that.
As migrants from all over India headed home, Tehsildar, Virendra Singh Rawat at Chinyalisaur got a call from his counter part in Solan, Himanchal Pradesh, of a elderly man mumbling something about Dharshu, village Jestwari.
As luck would have it, Virendra Singh got in touch with Jestwari village headman Ajaypal Chauhan asking for Surat Singh Chauhan. Much to everyone's surprise Surat Singh Chauhan turned out to be Ajaypal's long lost grandfather whom they had given up for good.
On the 16th of May, Surat Singh made his journey back home. Since then he has been in the mandatory fourteen-day quarantine. His wife Bugna Devi refuses to have anything to do with him, and for obvious reasons. But the grandchildren are more forgiving and wish to make up for lost times.
End of this week, Surat Singh Chauhan will walk the final four hundred meters to reach the home and hearth, he had so unwittingly abandoned sixty years ago.