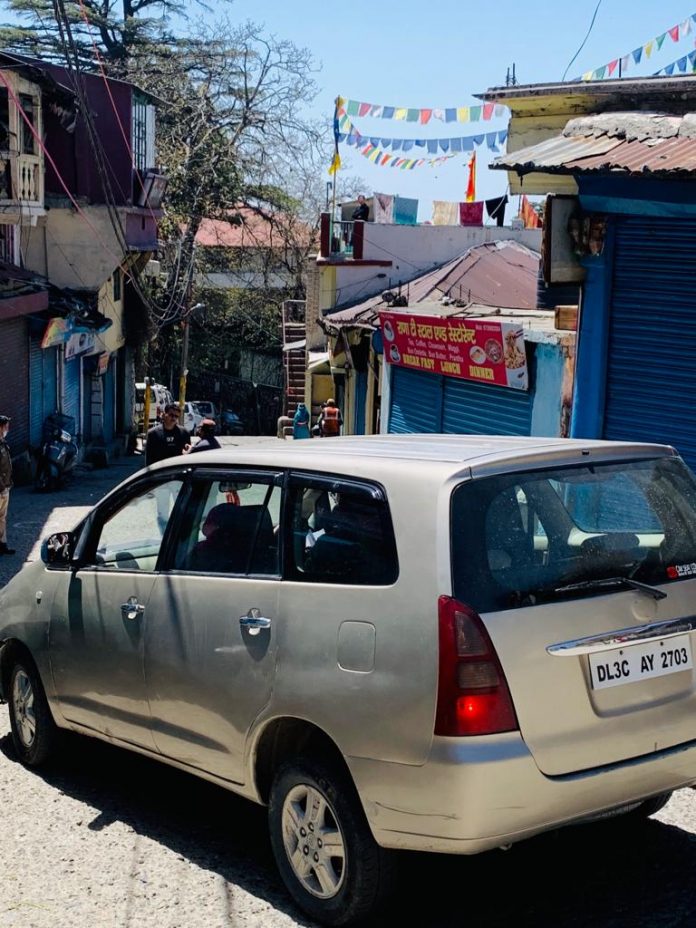 Dateline Mussoorie: Life in the Times of the Corona Virus evokes images of the administration coming down with a heavy hand hard on those who violate restrictions that are in place. So far, most of our social media shows frightening images from all over India of the heavy-handed treatment meted out to folks venturing out. However, fortunately, a sensitive administration in the hill-station of Mussoorie, has shown that there is a path less travelled by. It goes a long way in proving the adage that things are always much better in Mussoorie.
Take our local administration for instance which is headed by a youthful Sub Divisional Magistrate who has alongside a firm and energetic Station House Officer of Police. Together their teams have been doing random rounds after the post-relaxation hours. If you are found on wheels after the lock down time or are found lingering a bit too long, in the first instance, you will be told the idea behind the lockdown whilst habitual offenders get a stern warning.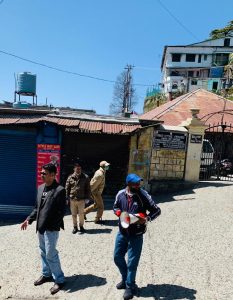 Varun Choudhary, SDM tells Newspost: "In the first instance we warn those who bent on breaking the rules of this lock down. The second time around, we challan them. But if they persist we will not hesitate to arrest them for being habitual offenders."
The miracle is that this idea works. On the fifteenth day of the lockdown, some five-six vehicles have been seized. "The idea is to make sure that no one is out after 1:00 o'clock. A complete and full lockdown with not a single violation is what we ensure. No stone will be left unturned to ensure that this is achieved." He adds.
Talking to Newspost, SHO Mussoorie Vidya Bhushan Negi says: "As far as the police here is concerned, the lockdown consists of two parts: the first begins from 7:00am to 1.00 noon, we keep an eye on people on two wheelers or four wheelers (which are totally banned) with six police pickets across town to enforce this. Then we make public announcements throughout the day asking people to maintain social distancing while out shopping for essentials on the next day and we ask people not to cross the Laksman Rekha of safety in their own homes, not without a valid or compelling reason."
Adding: "After one o'clock it's a full-on lockdown. Of course by now all residents know about this. Henceforth we have no hesitation in issuing challans or seizing vehicles!'
Make no mistake. This lockdown is as good as anywhere in the country. But the concept of an iron fist in a silk glove seems to have worked better than any other model seen so far.