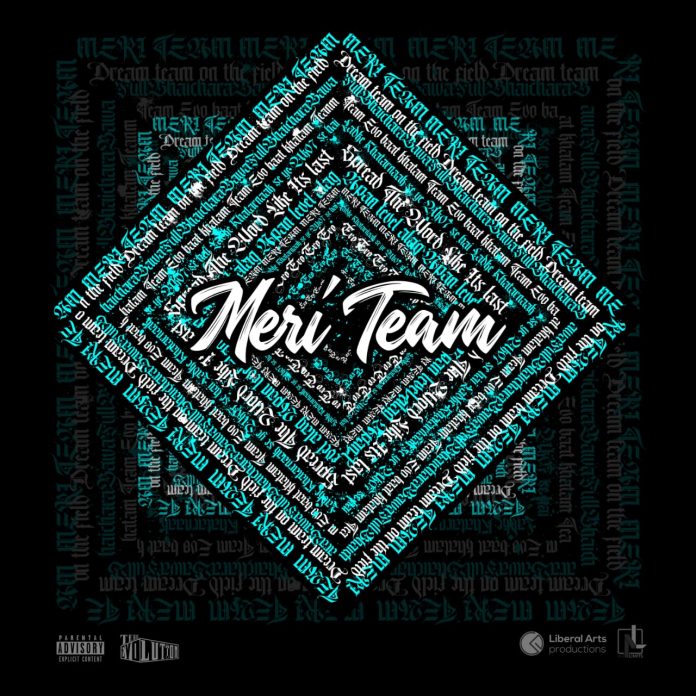 Dehradun, Ten-year-old and growing, Team Evolution India is a forty member group of performing arts youngsters from the Doon Valley, revolutionising Art since its inception in the year 2007.
Taking it forward, five artists from the team, all in their early twenties: Dakait Shaddy, Aniket Raturi, 2FISTD, Vishal Rana and N-DRAZ have contributed to what is their joint  debut album Meri Team.
Recently, 'Meri Team' was launched as a Hip Hop album is what is being termed as  'Uttarakhand's biggest global release.' The artists being assisted by various members of the team, had been working on the album for the past two years, which beautifully captures the journey of Team Evolution India.
The album comprises of 18 songs which were released worldwide on all major music platforms including ITunes, Spotify, Apple Music, JioSaavn, Amazon Music, e music, Simfy Africa, hunagama.com  simultaneously for a global appeal and audience.
"Meri Team celebrates the bond of brotherhood and the journey that the team lived through. It gives voice to individual struggles of artists trying to give their talent a platform and the voice to reach the world," the group members sum up in agreement.
The team in association with Liberal Arts Productions, again put together by team members Lakshya Khanduri and Agrim Kohli, claims to have shot Dehradun's biggest music video based on one of the song's from the album titled UK07 Se.
UK07 Se has been trending on Instagram since the video was shot. Around 250+ artists and art supporters from in and around Dehradun gathered outside Raipur Cricket Stadium to become part of the grand finale shoot.
The team and its associates see their debut album Meri Team as a step towards fulfilling the mission of Team Evolution India to revolutionise Art and put their home-town, Dehradun on the world map of Art and Creativity.