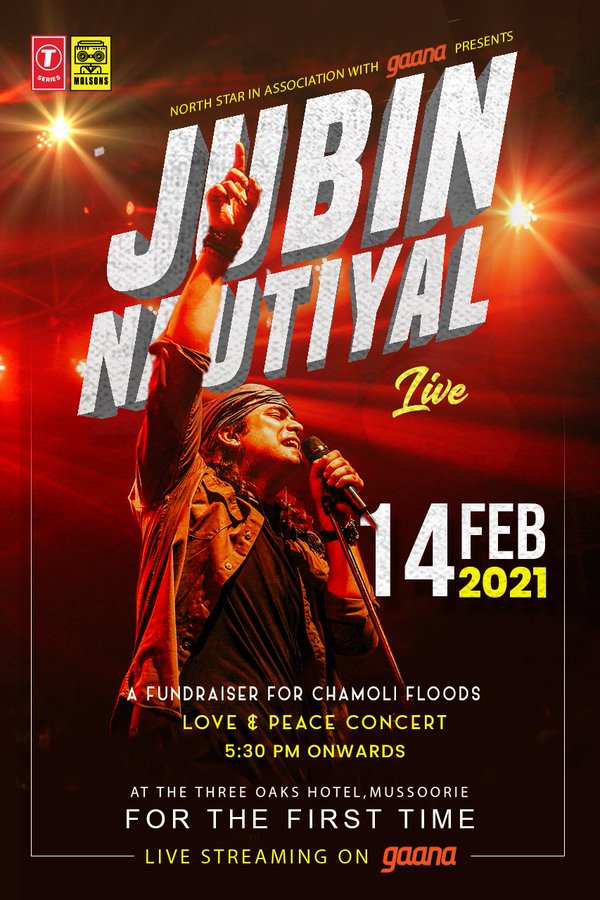 Dateline Mussoorie: Inspired by the clarion call of Prime Minister Narendra Modi to stand united following the Chamoli disaster on the 7th of February 2021, singer Jubin Nautiyal is organizing a rooftop fund-raiser musical digital concert to aid and assist families of those affected by the floods.
This Rooftop concert will be held on the 14th of February in Mussoorie as it will also mark a week since tragedy struck the singer's home state of Uttarakhand.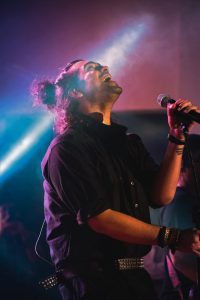 Entitled 'Fundraiser for Chamoli Floods' 'Love and Peace Concert' goes on to remind us of the singer's unconditional love for his home in the hills. The event will be live-streamed on his social media handles including YouTube, Instagram and Facebook from 5 p.m. onwards on the 14th February.
Talking about the recent tragedy Jubin Nautiyal stated, "I belong to Jaunsar – Bawar. I can understand what people must be going through. When a calamity or natural disaster occurs in a city, there is medical and other facilities easily available. But, in a mountain area like Joshimath, Chamoli and Jaunsar-Bawar, it's a difficult story altogether."
About the concert and its noble cause the singer adds, "Music is all that I have to offer to the world. When this tragedy happened I couldn't imagine myself not using this opportunity to help people. We plan to raise funds, awareness, and reach out to more people."
On the morning of 7th of February, glacial debris led to the Dhauliganga river in spate in Chamoli district which swept away everything in its path including two hydro-project plants. This led to many people losing their life, many still feared to be trapped or missing and over a dozen villages stranded.
'Fundraiser for Chamoli Floods' 'Love and Peace Concert' aims to bring love and peace to heal, and help those who need it the most, in such trying times. Do tune in!