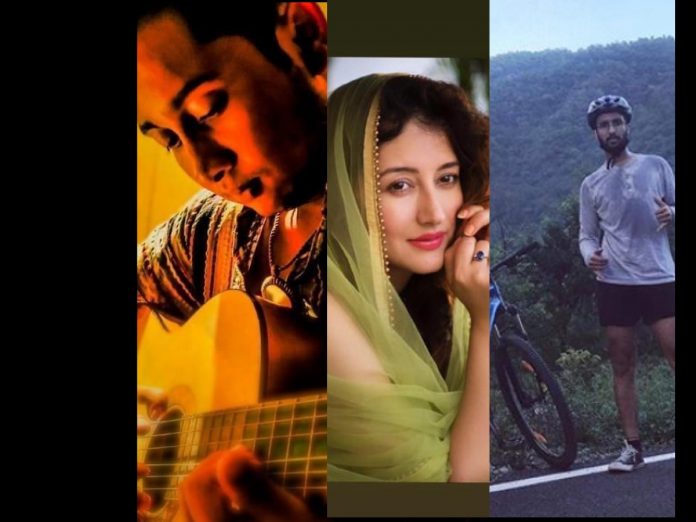 Dateline Dehradun/Champawat: Lockdown 2020 has seen many a young mind from the entertainment business making their way home to Uttarakhand. Today we decided to check on a few artists, to see how they are braving it through this crisis. Young, artists Priyanka Karnwal and Raghav Juyal from Dehradun and Pawandeep Rajan from Champaat were kind enough to share their 'Lockdown Mantra,' and what has been keeping these busy bodies busy.
Priyanka Karnwal began her career with TV commercials such as Close Up, Himalaya, Malabar Gold and plenty more. She then moved onto television serials like Pavitra Rishta and Mariyamkhan Reporting Live amongst her latest. The talented youngster has also got a Kannad film,  ''NeenaDeena '' under her belt.
Forthcoming and soft-spoken, Priyanka's mantra has been spending quality time with her family and friends in her hometown of Dehradun. She has been busy doing yoga, trying her hand at culinary delights as well as exercising her green fingers. Free from household chores, she has found the time to make a musical-ode dedicated to Uttarakhand Police – at the forefront of fighting the present pandemic.
Raghav Juyal, who has come home after a long time, this young dancer-cum-actor's mantra of dealing with the Covid-19 lockdown has been football, video games, bonding with family and plenty of 'me' time since March.
Raghav looks forward to a fruitful July with a lot of releases slated over the next few weeks. From his serial Abhay, Entertainer Number 1 also a movie in hand, Raghav basks in glory.
Pawandeep Rajan, the winner of Star Voice of India from Uttarakhand has been in Champawat since the 22nd of March. The lockdown has given him time to reinvent his digital presence on all social platforms. Setting up a state-of-the-art home-studio with proper sound equipment, keeps his creative juices flowing as well as gives an outlet to musical aspirants from his hometown.
Taking up freelancing projects like developing background scores for various web series platforms or e-concerts in Dubai, Hyderabad, all the while spending quality time with his family is a bonus for this youngster.
Lockdown 2020 may have pushed us into our cocoons. But from this darkness at noon, some emerge, rested and refreshed, to flutter like butterflies on to newer horizons.