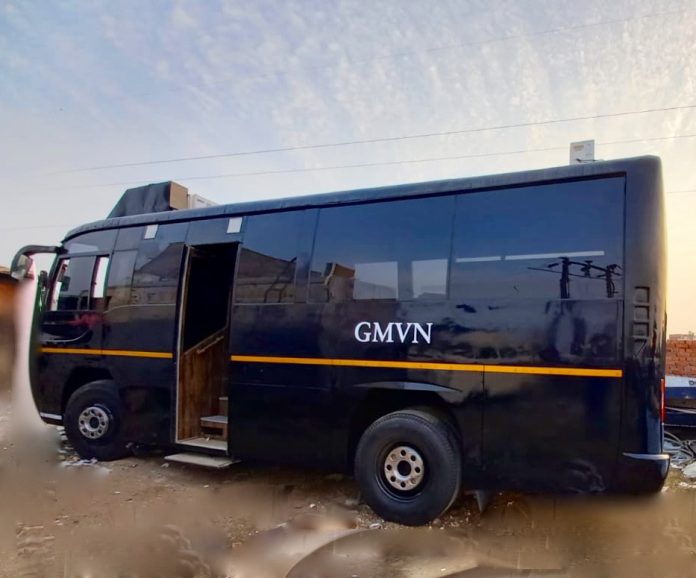 Dateline Dehradun: This piece of news is for those of us who want to explore Uttarakhand on wheels as it offers personal space and comfort while on a vacation. Garhwal Mandal Vikas Nigam will be shortly launching their latest innovation, 'Motorhomes,' where to begin with, two 27 seater Tata vehicles of the GMVN have been redesigned and refurbished into the state-of- the-art caravan/ motorhome to cater to your vanlife.
Though a novel idea, GMVN MD, Dr. Ashish Chauhan strongly believes that the pandemic has given people something to think about since travelling has drastically changed, and motorhomes could well be the next-big-thing.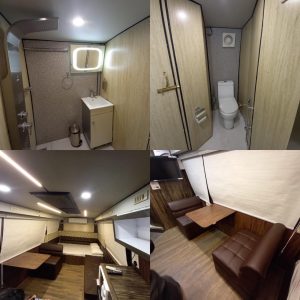 The motorhomes redesigned to roll out were readied within a month and a half. The project from scratch to finish cost close to nine lakh each. Made for the comfort of three adults, these compact home-on-wheels is fitted with the latest interiors, "very attractive interiors, with a television, small pantry, two sofas and chairs, small modular kitchen. A cycle stand mounted with a cycle for those who wish to cycle and camp," if that wasn't enough, "the motorhome is fitted with a GPS. It comes with its own dedicated driver and an attendant to see to your comfort and needs."
If that is not all, the MD has also started work on making car-restaurants from ambassador cars and vintage jeeps that will add a tinge of nostalgia to prominent attraction sights in the hill state, starting with Dhanolti.
"We will wait for the feedback and will increase the number of motorhomes in Uttarakhand,"  Dr. Ashish Chauhan signs off.
The Garhwal Mandal Vikas Nigam will soon update their website with finer details of online packages and bookings, route the motorhomes will ply on, its daily expense and thereof as soon as the motorhomes hit the road running.