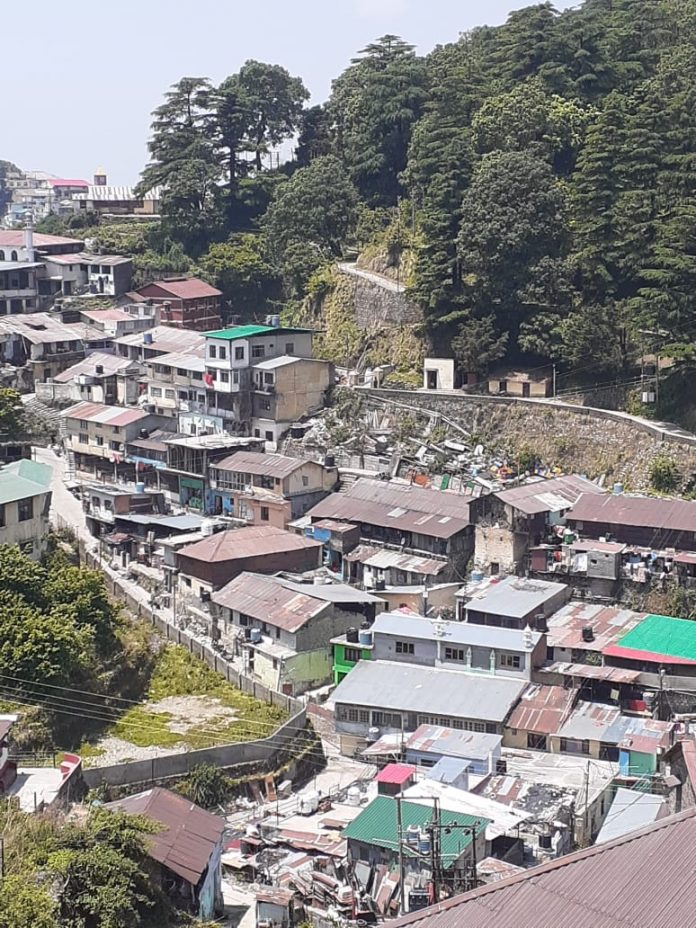 Dateline Mussoorie: After too many scares, Corona knocks on the hill station's door or so it is believed after a 36-year-old woman has been tested positive. She and her two sons returned home on the 12th of May from Delhi via Saharanpur.
She and her family had been screened at the Uttarakhand-Uttar Pradesh border of Asharodhi. Twenty-four hours later when her report came positive, the local administration swung into action.
Confirming the news, SDM Varun Choudhary said, "The woman along with her immediate family has been moved to Doon Hospital from Butcherkhaana Landour for hospital quarantine. We have barricaded part of the area. Priority is it to isolate people who may have been in contact with them, we are sanitizing the area completely."
The driver who drove the family to Mussoorie and those the family came in indirect contact with  are being put under institutional quarantine in Mussoorie.
On whether the area will be sealed completely, SHO Mussoorie Vidhyabhushan Negi stated, "As for now, the shops in the vicinity have been shut. The area is being sanitized and fumigated. Four barricading's have been put in place leading in and out of the area, all movement in the area has been curtailed."
The administration has followed the test, trace, isolate and quarantine mantra to its very best. As for the residents, its 'Better to be safe than Sorry!'