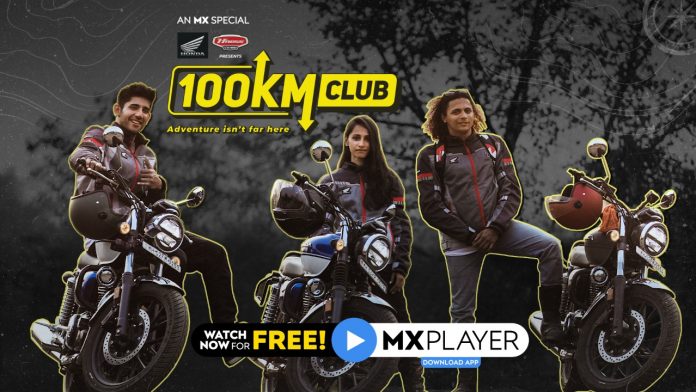 Dateline Dehradun: A decade ago,  young visionary filmmakers from Dehradun showcased their performing arts on YouTube for the world to see, fast forward to today, and the team has just released their debut web-series '100KM Club' on MX Player.
What began as a passion to create art has now turned young men from the Doon valley into full-fledged filmmakers with the best brands in the world to compete with. Liberal Arts Productions was brought together by Doonites who wanted to make their mark in the world of creative art both nationally and internationally but from the comforts of their 'home' i.e. Dehradun.
Sumit Maurya, a 23 year old Director of the 100KM Club says, "The synergy that our team has is the only thing that made this web series possible. The three days, three episode project was a big challenge for the entire team. But the team decided to go 'ALL IN.'" But as Agrim Kohli, Head of Production, at Liberal Arts Productions points out, all this would not be possible without Tejasvi Raj a Doonite who worked in MX and approached the team.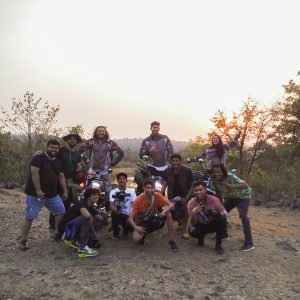 Lakshya Khanduri, co-founder of Liberal Arts Productions and the Head of Post Production finds it, "an honour for us to have created our very first web-series for an OTT platform and that too based in Dehradun.The 100KM Club is definitely a great start for us and we're going to move on from here stronger and better."
'100KM Club' will be streaming on India's first Everytainment App, MXPlayer. The team also went on to win the 'Gold Film of the Year' award for their debut participation at the renowned '50 Hour Filmmaking Challenge' of the 'India Film Project S8.'
Liberal Arts Productions' feat sets a benchmark for upcoming filmmakers from the valley and even other smaller cities. Their never-say-die attitude and motto to 'step-up' and 'work-on' resonates with every young achiever from the hill state.
The 3 Episodic Web Series, features Varun Sood, Zerxes Wadia and Anam Hashim in leading roles. 100Kms Club is the tale of three friends looking for an escape from their monotonous life and setting out on adventure over land, air and water: all within a 100 kilometer radius of Mumbai.
The Team:
Created by Ambarish Sengupta & Tejasvi Raj
Director – Sumit Maurya
Assistant Director – Tushar Nanda
Producer – Lakshya Khanduri
Line Producer – Agrim Kohli
DOP – Suraj Negi
1st AC – Dhruv Bhatnagar
Gimbal Operator – Ankit Bhaskar
FPV Pilot – Akshay Bhardwaj
DIT – Dhruv Khanduri
Grip – Vivek Maheshwari
Production Sound Mixer – Shubham Gusain
Chief Editor – Lakshya Khanduri
Assistant Editor 1 – Sumit Maurya
Assistant Editor 2 – Rajat Negi
Assistant Editor 3 – Dhruv Khanduri
Graphics and Animation – Yagnesh Chhetri
DI & Colourist – Dhruv Khanduri
Sound Mixing & Mastering – Aniket Raturi & Saurav Rawat
Photography – Karan Kumar
Poster – Sumit Chamoli
Content – Shreyansh Rawat
Trailer: