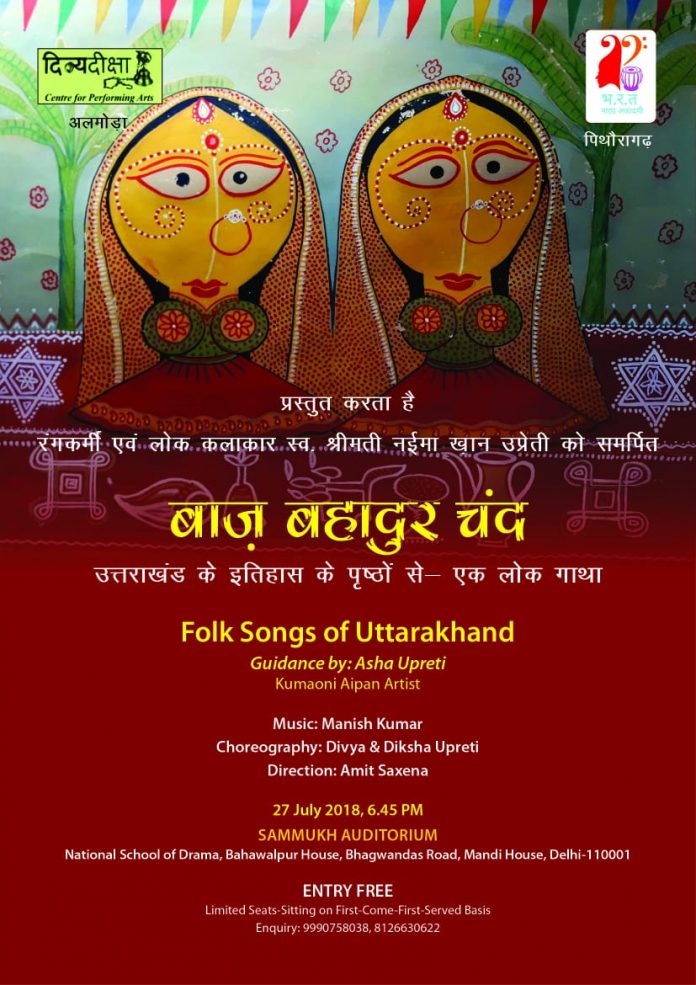 Delhites are in for a audio-visual treat this weekend. Coming Friday, an hour long play based on the life of Kumaon's legendary King Baz Bahadur Chand is being put together for the very first time, by 'Divya Diksha- Centre for Performing Arts,' directed by Amit Saxena.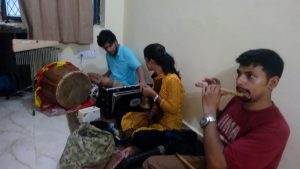 The man behind the hard work and research is 2006 National School of Drama, alumnus Amit Saxena. Smitten by the story of Baz Bahadur Chand, who has been given the credit of starting the Nanda Rajjat Yatra from Almora in Kumaon. The folklore gave Amit the much needed impetuous to delve deeper into the Chand Dynasty; its multi-facets and what you have is a beautifully scripted play.
Folklore, Folksongs such as Jaagar and the traditional dancing technique Chaliya. Coupled with these are other musical styles unique to the hill-state. A troupe of fifteen to twenty people has been rehearsing for two-three hours for the past month. Three main characters make it to stage: Baz Bahadur Chand played by Kailash Kumar, Divya Upreti enacting Goddess Nanda; Rani Karnavati and Diksha Upreti plays the role of Shah Jahan; Goddess Sunanda. Of course musicians and coordinators will be working behind the stage to make the play a success.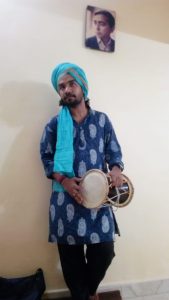 Playing the pivotal role of the Narrator as well as the main character of Baz Bahadur Chand, Kumar Kailash fills us in, "In the past, my working closely with folk artists in the interiors of Kumaon has helped me immensely in preparing for this role. As the play is based in both Kumaon and Garhwal it's challenging as well as exciting for me to push my boundaries as an actor."
So for those who want to catch a glimpse of this legendary King and his accomplishment of starting the Nanda Jaat from Kumaon  is sure to mesmerise the audience, this weekend.
Date: 27th July 2018
Time: 6:45 onwards.
Place: National School of Drama, New Delhi