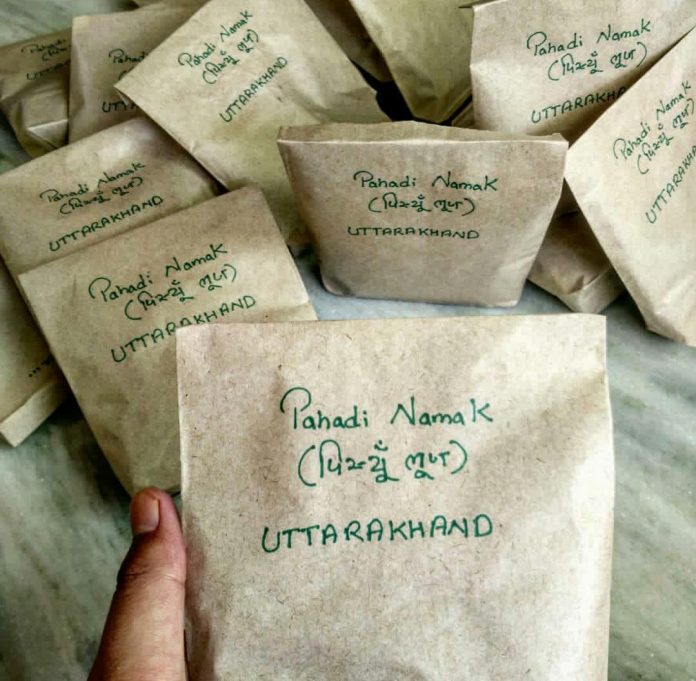 When I walked into Rekha Kothari, she was talking in spurts. She had just packed off her three little children to school and was busy with her sandstone mortar and pestle. As an upcoming entrepreneur, no doubt, in her own right, Rekha is making 'pisyun laun' or the famed 'flavoured salt' indigenous to these hills.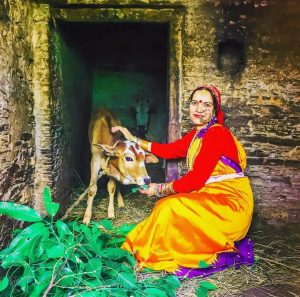 Born and brought up in Chamba, after her marriage, she settled in Dehradun. Soon after she yearned for the flavours of home. 'Pisyun Laun' is a gift she inherited from her mother. Rekha's flavoured salt gained a measure of fame amongst her immediate circle of family, relatives and friends. Seeing its popularity, she decided to introduce it in the market – a venture that found support from family and children.
When I met her today, Rekha had sold several kilograms of 'pisyun laun' by going online. Eight to ten ingredients go into making this special salt. Rekha spends over an hour a day to prepare this product. From traditional spices and herbs to rock-salt, clove, pepper, salt, ginger, onion, garlic, cumin seeds and green chillies all go into making this delicious ingredient which adds flavor to all kind of Salads, Raitas and fruits salads. It is also custom-made for those who avoid Onion or Garlic. Packets of 50gms, 100 gms, 250 gm and 500 gms are made as per orders which she receives online.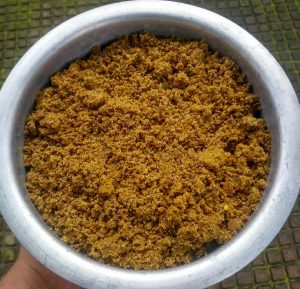 Rekha's products have been sent to Delhi, Gurgaon and as far as Bombay via courier. Rekha tells us: "My mother used to make this when we were small and she taught me the craft before I got married. This is a flavor of my childhood which was stayed with me and I am passing this onto my daughters as well."
Her older daughter Deepanjali Kothari a Class XIIth student, tells us, "I enjoy learning from my mother about our hills and history.  A lot of us are forgetting our culture and moving away from our villages. It is nice to see our mother promote our unique flavours."
As we take leave, Rekha sprinkles the freshly ground salt on a piece of cucumber for us to taste. Who can resist? We end up picking up more than we bargained for to carry with us  this 'flavour from the hills.'
To order, drop a message.
From instagram account of @namakwali or @insta_pahadi