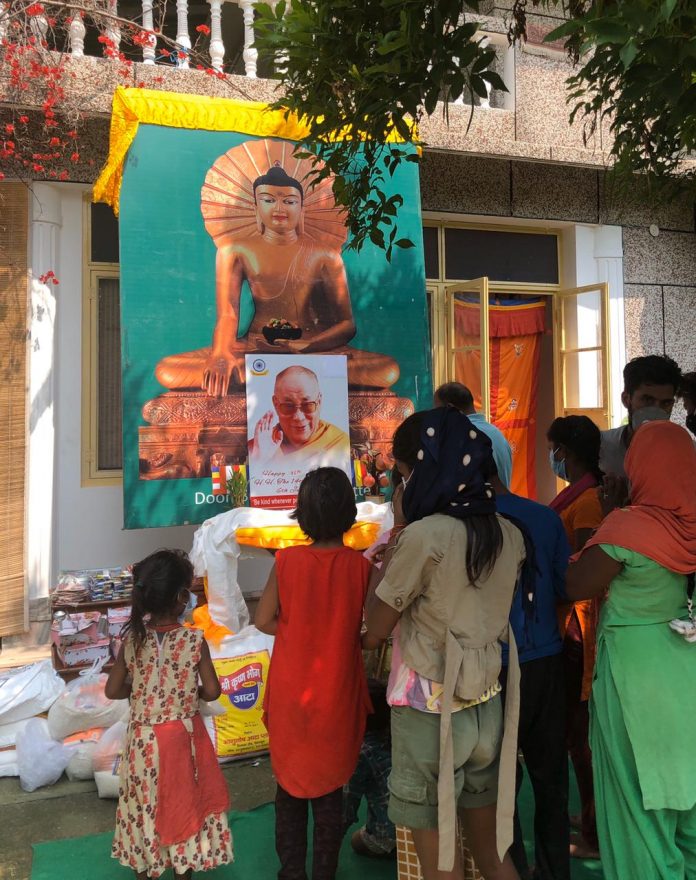 Dateline Dehradun: Today i.e. 6th of July on the occasion of the 86th birthday of His Holiness the Fourteenth Dalai Lama millions of people from across the globe, came together to celebrate a man loved, admired and respected by all.
Fulfilling His Holiness Dalai Lama's wishes on this 86th birthday to spread compassion amongst all living beings, the Tibetan community in Dehradun got together to celebrate in their own unique way keeping in mind the pandemic.
"Beyond religion, HH emphasises on oneness of humanity, secular ethics, and on building together a better world with more compassionate life," says Sherin Luding from the Doon Buddhist Committee. Adding, " He often reiterates, that mentally, emotionally and physically we are all same. Each one of us is embedded with the potential to create a happy life."  A motto that they all live by.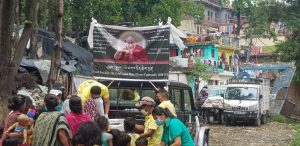 The Doon Buddhist Community distributed ration kits to the needy along with stationery & board games to children who could not afford them. Cakes and juices were offered to those present and to locals in Rajpur, Dehradun. The community also donated porridge and milk to the Raahat Animal Shelter while handing over masks, hand sanitisers and sweets to the staff.

Elsewhere in the city in Raipur area, Regional Tibetan Youth Congress, Tibetan Women Association of Dekyiling and Dekyiling Settlement together distributed free lunch to over two hundred people. Members of Bharat Tibbat Samanvay Sangh, Tibet Support group were Guests of Honours at the program.
Talking to Newspost, Tsering Tobgay said, "We hope His Holiness lives a long and healthy life. We also pray that His Holiness returns to free Tibet and takes up the seat at Potala Palace, His Holiness's original abode."