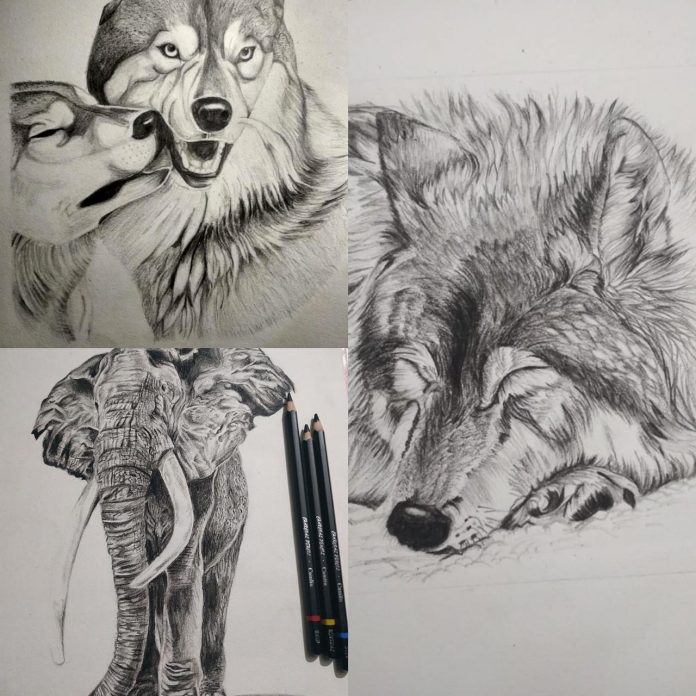 Dateline Mussoorie: In their early twenties, Mussoorie-bred siblings Kanika and Shripty Butola have been running successful social media handles showcasing handcrafted-recycled items and sketches that have won them accolades from friends and family.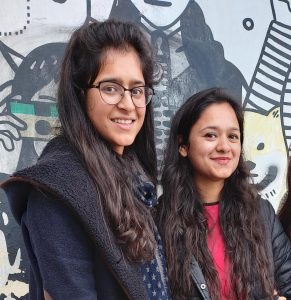 Post-graduate in English, the older one Kanika Butola found her passion in clay work, tissue, recycling discarded bottles and even fry-pans. Kanika tells us, "We started handing out handmade crafts as gifts to family and friends on their birthdays and other occasions." Encouraged by those around them, the sisters put on their thinking cap and showcased their home based art & craft creations on Facebook, Instagram and more recently on their YouTube channel 'Kreative Kraft,' with a sizeable number of repeat customers.
The younger one Shripty Butola is pursuing her final year M.Sc. During the lockdown Shripty found her true calling and embarked on a journey of charcoal/pencil sketching. A self-taught artist, Shripty has mastered the art of making stunning portraits of dogs, elephants and tigers. All she needs in a span of four to six hours a day at the most and a sight that inspires the artist in her. "I took a short course this summer to polish my basic sketching skills. Whenever I want to unwind, relax and take a break from my studies, I sketch," she says.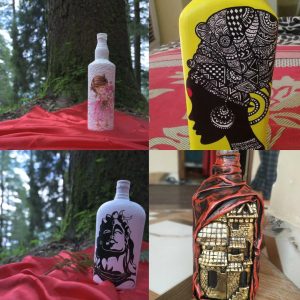 From nature to landscape to human portraits, the young lady picks up paper, charcoal and pencils blending the two, making images that one is truly proud of. "As of now, I have no plans of taking up drawing or sketching as a profession," adding, "I want to dedicate my time to my studies," Shripty says without any qualms.
Though books are their priority for now, we can only hope that the Butola sisters continue to find time to create new items and charm us with their artistic skills.
Links:
https://m.facebook.com/Kreative-Kraft-316228698905355/?ref=bookmarks
https://www.youtube.com/channel/UCS8alJvFcBUC9NO9EZ8QIeQ
https://instagram.com/kreative.kraft?igshid=hbh7qdoeqzxe